EFCC To Sue Fani-Kayode, Odumakin, Over Onnoghen Fake News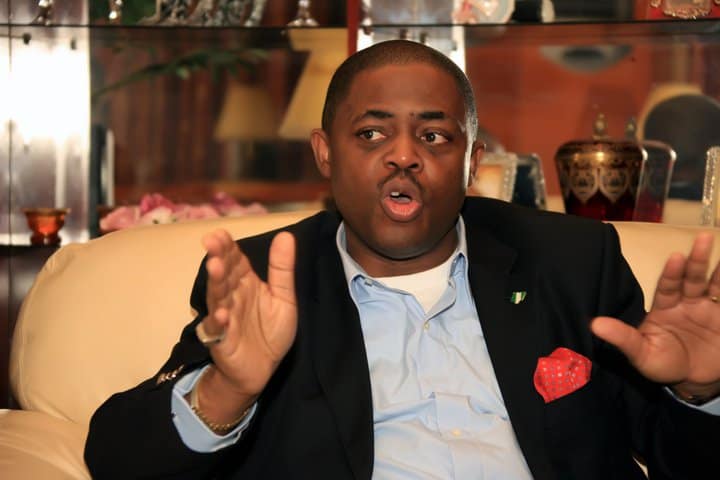 A former Minister of Aviation, Femi Fani-Kayode; and activist, Mr. Yinka Odumakin might be in trouble, as the Federal government have concluded plans to drag them to court over a social media post alleging a raid of the home of the embattled Chief Justice of Nigeria, Justice Walter Onnoghen by the Economic and Financial Crimes Commission.
Odumakin, on the other hand posted a video on social media alleging that the EFCC was laying siege at the house to the CJN to effect his arrest.
Fani Kayode had said in an earlier post: "Why have the EFCC surrounded the home of CJN Onnoghen and why are they seeking to arrest him? These people want Nigeria to burn! Buhari call off your dogs before it is too late!"
According to a Senior officer of the commission, the duo may be charged for breaching the Cyber Crime Act after the conclusion of investigation being carried out on the matter.
The source said the fake news could have caused serious violence, including the destruction of oil pipelines.
 "It is not enough for them to make apologies. They will be invited to explain their intention for spreading such fake news. They must tell us the source of their information.
"That news heated up the polity and could have caused crisis. On Sunday a Niger Delta group had threatened to start bombing oil facilities if Onnoghen was harassed.
"Imagine if that group had started bombing pipelines because of that fake news? We will not condone this. There must be consequences for such actions and they will face the law." he said.
According to Section 24(1)(b) of the Cybercrimes (Prohibition, Prevention) Act, 2015, anyone who intentionally publishes fake news for the sake of causing breach of peace will be liable to a jail term of three years or a fine of N7m or both.
It reads, "Any person who knowingly or intentionally sends a message or other matter by means of computer systems or network that he knows to be false, for the purpose of causing annoyance, inconvenience danger, obstruction, insult, injury, criminal intimidation, enmity, hatred, ill will or needless anxiety to another or causes such a message to be sent: commits an offence under this Act and shall be liable on conviction to a fine of not more than N7,000,000 or imprisonment for a term of not more than three years or to both such fine and imprisonment."
Naija News understands that Fani Kayode has, in another post, retracted and apologized for his unfounded claims.
"Yesterday I was informed by usually reliable sources that EFCC were positioned outside CJN's home.
"I have since discovered that the men were not from EFCC and I removed the posting. The error is regretted." he said.