Armed Forces Remembrance Day: Your Sacrifices Are Immeasurable – Atiku To Armed Forces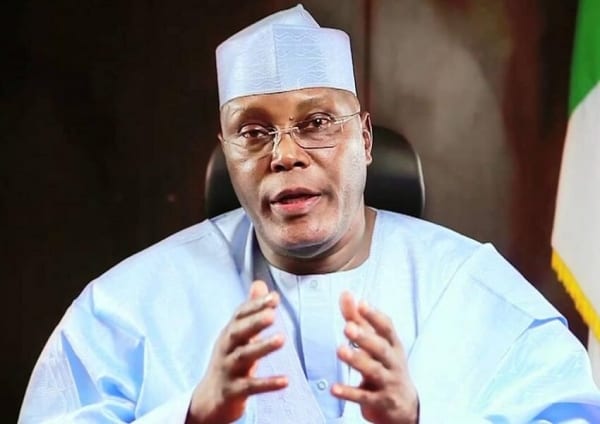 Atiku Commends Nigeria's Armed Forces
Former Vice President of Nigeria and PDP presidential candidate, Atiku Abubakar says the sacrifices of the members of the Nigerian armed forces are too enormous to be measured or quantified.
Atiku made the declaration shortly after at a special prayer session for members of our armed forces, at the PDP secretariat in Akure, Ondo State.
The prayer, in honour of our fallen heroes who died in the line of duty was for the commemoration of the Armed Forces Remembrance Day.
Atiku in a statement signed and made available to Naija News by Paul Ibe, his media adviser on Tuesday, says, "the greatest and most heroic sacrifice is to lay down your life in defence of your country and its citizens."
According to Atiku, "no monetary reward can ever adequately pay back members of the armed forces who put themselves in the line of fire in order to protect their country against its enemies."
"Our military personnel have faced tough challenges in recent years in view of the terrorist campaign of violence against innocent people and soldiers, but I am impressed by their gallantry and indomitable will to face the enemy without losing their commitment to their professional calling."
The former Vice President explained that "confronting an unconventional army of terrorists and bandits who have no regard for the rules of engagement has presented a new warfare challenge for members of our armed forces."
"I am, however, greatly delighted", he said, "that despite these new warfare challenges, you have proved yourselves and stood up resolutely to these unconventional enemies."
According to him, "our military personnel need total support and constant prayers for their unquantifiable sacrifices in the service of Nigeria."
While emphasizing the need for adequate equipment, Atiku also appealed to the government to "deal promptly with all welfare issues of our security personnel in order to keep up their morale."
Download Naija News App. Advertise with us. Send us enquiries and press releases.