We'll Sacrifice Everything Humanly Possible For Biafra – Nnamdi Kanu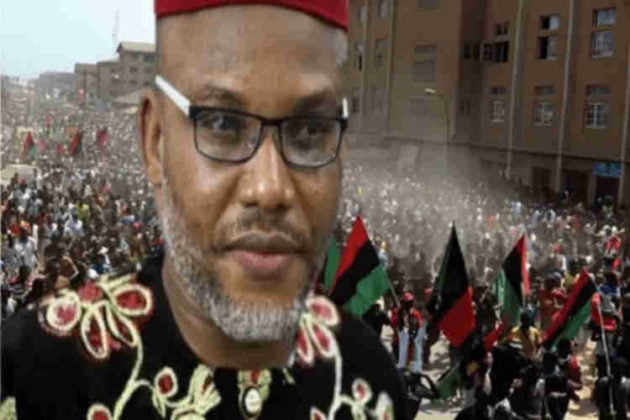 The leader of the outlawed Indigenous People of Biafra (IPOB), Nnamdi Kanu, says everything humanly possible will be sacrificed to ensure that Biafra comes.
Kanu made this comment during a live interactive broadcast on radio Biafra which was monitored by Naija News on Saturday.
The IPOB leader said the emergence of Biafra Republic had become imperative because the agitators have suffered and have also been humiliated enough.
His words: "My name is Nnamdi Kanu, I am the leader of the Indigenous People of Biafra by the grace of Elohim and not by man, therefore, Biafra must come because we have suffered enough.
"We have been discriminated against enough, we have been humiliated enough. We have been disgraced enough that to the point where we no longer have men, we no longer have people who can rise and speak up except IPOB. That is why we must continue to preach this very gospel.
"We must continue to preach it because Chukwu Okike Abiama has sent us on this very mission and must accomplish it regardless of the price and regardless of the cost.
"Everything humanly possible will be sacrificed to ensure that Biafra comes as decreed by the Most-High," the secessionist leader said.
Naija News reports that Kanu is leading a group seeking secession from Nigeria. The group has since been proscribed by the Nigerian government.