Nigerians Suspicious Over Move To Remove CJN, Onnoghen. See Reactions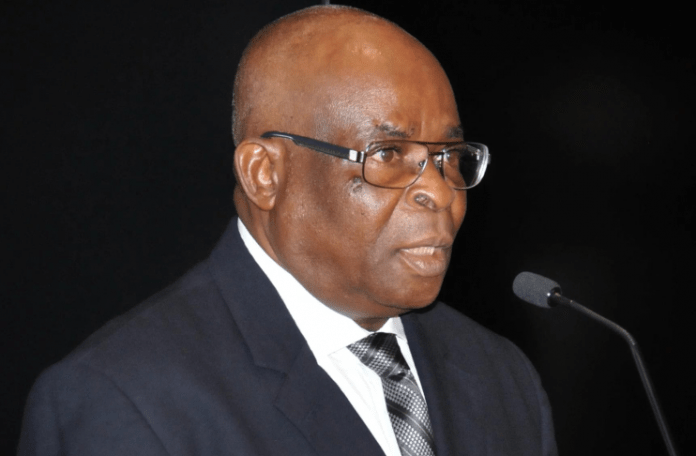 Nigerians React To Move To Remove CJN, Onnoghen.
Reactions have been tumbling into the media over the move of the President Muhammadu Buhari-led government to remove Mr. Walter Onnoghen from the office of Chief Justice of Nigeria.
Atiku Abubakar, South-South leaders, Elder Statesman, Edwin Clark have particularly attributed the move to the desperation to rig elections in Buhari's favour, Naija News reports.
Recall that the federal government has filed six charges of non and fraudulent declaration of assets by Mr Onnoghen, with trial expected to commence on January 14 at the Code of Conduct Tribunal.
Further reacting to this move,  Author and Reno Omokri said he had predicted the move.
I predicted exactly what is happening to Chief Justice Walter Onnoghen last week. I said that @MBuhari will initiate the arrest of a prominent individual to divert attention from the #AmaechiTapes https://t.co/aGMD2LAWK5

— Reno Omokri (@renoomokri) January 12, 2019
See Other reactions by Nigerians over CJN Onnoghen's Case.
2-The judiciary is a self governing and independent arm of government according to the 1999 Constitution. The @MBuhari government has no business pressuring justice Onnoghen to resign when he has not been convicted. He is innocent until proven guilty #LeaveJusticeOnnoghenAlone

— Reno Omokri (@renoomokri) January 12, 2019
The cabal never liked Justice Walter Onnoghen. That's why Buhari dilly-dallied on his appointment until he left for treatment in London. VP Osinbajo had to defy the cabal to appoint him to the position of Chief Justice.

This is a thread ?

— Alhaji Table Breaker (@yemi_adebowale) January 12, 2019
Dennis Aghanya, Buhari's former Aide, who wrote petition against Justice Onnoghen, is Executive secretary of an anti corruption NGO that gave Gov. Ganduje an award. https://t.co/EowLzGgkQR

— Sola Atikulated Kuti (@SKSolaKuti) January 12, 2019
FLASH: There are reports that the President @MBuhari government is planning to remove the CJN, Walter Onnoghen from Office.

The first southern CJN in a while is being hounded weeks to the elections so he can vacate his seat for another northern CJN probably.

— Oluyemi Fasipe?? (@YemieFASH) January 12, 2019
Download NAIJA NEWS app: