Teachers, Students Flee As Herdsmen Invade School In Anambra State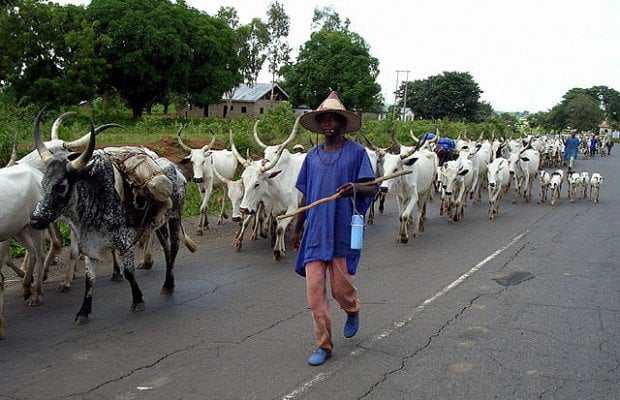 Cattle Invasion Causes Panic In Anambra School
Herdsmen along with their cattle on Thursday, invaded Ideke secondary school in the Ogbaru Local Government Area of Anambra State.
The action caused panic and tension among teachers and students of the school, who raised the alarm, before fleeing the school premises.
Speaking to newsmen, the acting Principal of the school, Mrs Ann Nwosu, said such invasion has become incessant and therefore called on the state government to come to their rescue.
She said, "It is worrisome to see both cattle as well as herdsmen loitering around the school compound, especially during the study hours.
"This poses a threat and great danger, not only to the students and teachers, but also to everybody."
Similarly, a teacher in the school, Mrs Nkoli Anikpe, said, "The children were harassed by these herdsmen and their cattle whenever they went out on break.
"The herdsmen have threatened us on several occasions when we tried to stop them from encroaching on our compound."
Naija News recalls that the issue of clashes between herdsmen and farmers in particular in various parts of the country has forced the federal government to start considering grazing reserves as part of measures to curb the incessant clashes between herders and other citizens of the country.
Download NAIJA NEWS app: