Police Give Reason For Taking Melaye To DSS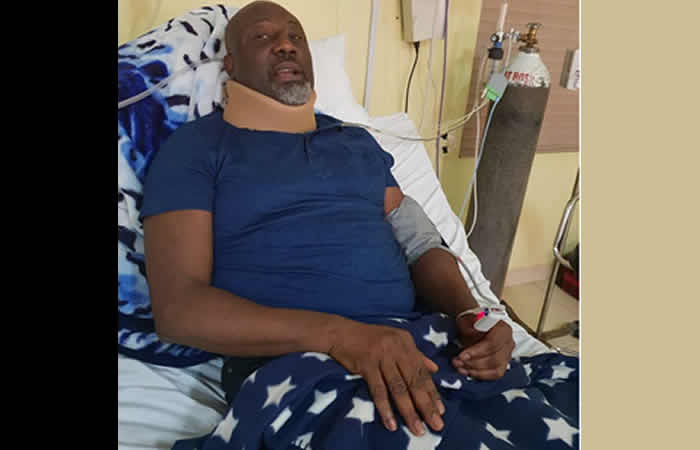 The Nigeria Police Force has explained that the temporary relocation of Senator Dino Melaye to the Department of State Security (DSS) on Friday was part of preliminary arrangements for his coming trial in Lokoja, Kogi state.
The acting spokesperson of the Nigeria Police, ASP, Jimoh Ibrahim, while speaking to The Nation, in a telephone interview that Melaye was taken by policemen to the medical facilities of the DSS and not their cell or detention facilities.
Naija News recalls that the Police medical team have insisted that the senator was medically fit to face trial in Kogi State despite objection by the senator.
"On the 9th of January, 2019 we got a High Court Remand Warrant to keep him in police custody for fourteen days.
"The police medical team at our facility examined him and concluded that he was okay to stand trial but he is insisting that he is not okay; that is why we are taking him to another government hospital.
"He has been taken to the DSS hospital and he will be returned to us after their medical examination because he does not have any case with SSS.
"He only a case with the police and we are going to take him to court within the period covered by the Remand Warrant.
"He will be taken to court within the period because the Remand Warrant is from an FCT High court, which gives us the permission to keep him in police custody for 14 days.
"He was only taken to their (SSS) hospital; he is not in their custody.
"Our people have examined him and we want another government hospital to also examine him and give a medical opinion."
The spokesperson, who refuted claims by the senator that he was whisked out of the clinic by masked police officers, however, assured that a statement will be released on the matter soon.
Download NAIJA NEWS app: