MC Oluomo's Daughter Speaks On Father's Death Rumour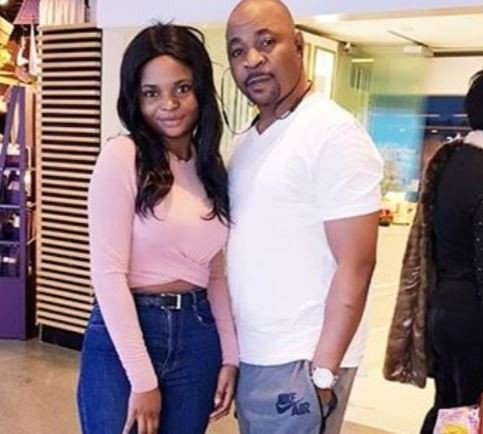 MC Oluomo's daughter Mistura Ayokade Akinsanya, says her father is strong and healthy in what appears to be a reaction to the rumoured death of the NURTW leader.
Naija News had reported earlier in the week that Mc Oluomo was on stabbed in the neck at the All Progressives Congress (APC) rally in Ikeja, Lagos, Nigeria's commercial city.
MC Oluomo was said to be beside Sego, another prominent member of the union when he was stabbed and was immediately rushed to the hospital for treatment.
Days after the incident, rumours broke out in some quarters that the NURTW leader was dead.
However, quashing the rumour, Miss Akinsanya, who is currently studying International Business Administration in Estonia, said her father is not dead as touted in some quarters of the country.
Her words: "Y'all should stop coming to my DM with stupid text message. Oluomo is not dead biko.
"And for you idiot saying how can knife penetrate in his body that he doesn't have charm go and ask google for that don't come to my DM for meaningless questions.
"Oluomo is not dead, my daddy is strong and healthy," she added.