Nigeria Breaking News Today, Wednesday January 09, 2018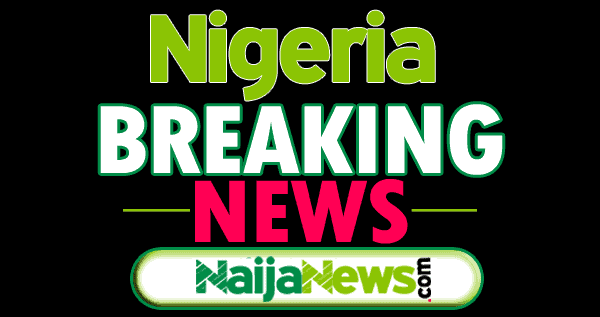 Keep in touch with all the very latest news headlines from across Nigeria today.
We will be bringing you regular updates throughout the day of all the breaking news and events from across Nigeria.
We will also update you on pictures, video, tweets and comments covering the latest happening across Nigeria.
If you have some information you can contact us via mail: [email protected]
MC Oluomo 'Stabbed', Journalists Shot In Lagos APC Rally (Video)
A leader of the National Union of Road Transport Workers (NURTW), Mc Oluomo, was on Tuesday stabbed  in the neck at the All Progressives Congress (APC) rally in Ikeja, Lagos, Nigeria's commercial city.
MC Oluomo, was said to be beside Sego, another prominent member of the union, when he was stabbed and has been rushed to the hospital for treatment.
I Got Low Votes From South East But I've Been Fair To The Zone – Buhari
Nigeria's President, Muhammadu Buhari, says he has been fair to the people from South East in terms of appointments despite the low number of votes he received from the region during the 2015 elections.
The President made the comment in response to allegations of marginalisation of the Igbo in his appointments.
President Buhari Challenges Media To Expose His Wife And Son If Involved In Illegal Dealings
President Muhammadu Buhari has said he doesn't mind the media exposing his wife, Aisha, or his son, Yusuf if they are found to have benefited from illegal government deals.
This is coming at a time when there are growing concerns and comments over Buhari's alleged ties with corrupt people and choosing them to head his political campaign ahead of the fast approaching elections, among others, Naija News reports.
See How Tinubu Compared Buhari With Atiku
Bola Tinubu, the All Progressives Congress (APC) national leader has questioned the integrity of Peoples Democratic Party (PDP)'s presidential candidate, Atiku Abubakar.
Tinubu further compared Atiku with the incumbent president and APC president candidate. President
Minimum Wage: NLC Holds Nationwide Protest
The Nigeria Labour Congress (NLC) have launched a nationwide protest today as their demand for the 30,000 new minimum wage has yet received satisfactory attention.
The protesters actively participated in  the protests in Cross River, Lagos, Edo, Abuja, Osun, Kaduna, Benue, among other states, Naija News learnt.