Just In: CBN Supplies Another $210m As Intervention In Forex Market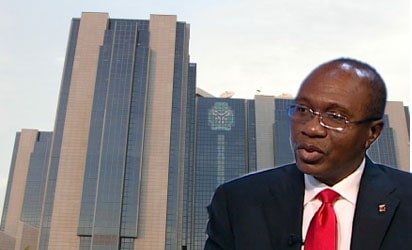 The Central Bank of Nigeria (CBN) has sustained its intervention in the Inter-Bank Foreign Exchange Market by injecting an extra $210m into the various segments of the market.
Naija News  understands that the Director, Corporate Communications, CBN, Mr Isaac Okorafor, who made this known  in Abuja, said the apex bank offered 100 million dollars as wholesale interventions and allocated 55 million dollars to Small and Medium Enterprises.
Just In: CBN Supplies $210m As Intervention In Forex Market https://t.co/iBBqwILSXj #Business #CentralBankofNigeriaCBN Via @NaijaNews

— Naija News (@NaijaNews) November 28, 2018
Okorafor said another 55 million dollars was allocated to customers requiring foreign exchange for business and personal travels, tuition or medical fees, among others.
The CBN spokesman said the bank was pleased with the performance of the naira because it had continued to enjoy stability against the dollar and other major currencies of the world in recent times.
He reassured the public that the CBN would continue to intervene in the interbank foreign exchange market to ensure liquidity in the foreign exchange market and maintain stability.
On the Bank's restriction of access to foreign exchange for some 42 items, he said the policy would continue, particularly as it was greatly boosting local production of items on the list.
Every time @cenbank intervene in the forex market, it proves we do not manufacture any product in Nigeria or we only assembly imported factor inputs. So technically it's not surprising unemployment is rising in Nigeria as we have exported our jobs overseas.

— oyetunji kuforiji (@kingsuzzy2013) April 25, 2018
He disclosed that the Economic Intelligence Unit of the CBN was working closely with relevant government agencies to checkmate any attempt to flout the policy.
Meanwhile, the naira on Tuesday exchanged for N358 to a dollar at the Bureau De Change segment of the market.