Nigeria Breaking News Today, Monday January 07, 2018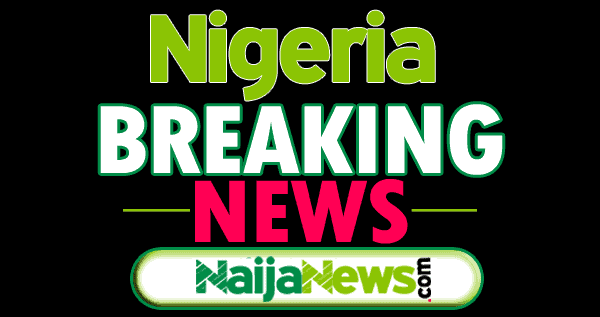 Keep in touch with all the very latest news headlines from across Nigeria today.
We will be bringing you regular updates throughout the day of all the breaking news and events from across Nigeria.
We will also update you on pictures, video, tweets and comments covering the latest happening across Nigeria.
If you have some information you can contact us via mail: newsroom@naijanews.com.
What President Buhari Is To Me – Amina Zakari Clarifies
Amina Zakari, a national commissioner at the Independent National Electoral Commission (INEC), has clarified the rumoured relationship between her and President Muhammadu Buhari.
In an interview with BBC, Zakari clarified that she is neither Buhari's cousin nor niece.
Armed Soldiers Arrest Daily Trust Journalists Over Editorial Reports
Armed military men have invaded Daily Trust regional office in Maiduguri, Borno State and arrested the Regional Editor, Uthman Abubakar and a reporter Ibrahim Sawab. They also requested to see the Political Editor, Hamza Idris whose name has appeared in bylines of major exclusive and investigative reports.
Though it is not clear why the military took the action, PRNigeria observed that the Daily Trust on Sunday published a strong editorial and news reports on security challenges in Northern Nigeria.
Under Buhari, "The rate of poverty is very high. The people are hungry" – Amaechi
The director-general of the Buhari/Osinbajo Campaign Organisation, Rotimi Amaechi has hit his principal, President Muhammadu Buhari below the belt. Amaechi in a recently 'leaked' audio characterised the three years of President Buhari's rule as that of increased poverty and hunger.
The transcript of the recording reads: "These are not things you publish ooo. If you publish them, you will never sit with me any day.
Buhari Does Not Read Or Listen, Amaechi Insults President In New Tape
President Muhammadu Buhari's re-election bid might be in jeopardy as a result of leaked audio tapes in which  director-general of the Buhari/Osinbajo Campaign Organisation, Rotimi Amaechi, was heard de-marketing his principal.
Mr Amaechi who is the Minister of Transportation, made statement that portrayed president Buhari as a leader who does not listening or care about the opinion on Nigerians
Buhari's Re-Election Campaign Team Are Extremely Corrupt People Seeking Presidential Pardon – Ekiti PDP
The Peoples Democratic Party (PDP) Presidential Campaign Council in Ekiti State has challenged the All Progressives Congress (APC) to tell  Nigerians the political history of those President Muhammadu Buhari  will inaugurate on Monday to lead his reelection campaign, saying "the  corrupt people who were looking for Presidential cover are now the  ones to tell Nigerians to reelect President Buhari.  Where lies his integrity?"
In a statement issued in Ado Ekiti on Sunday, by the Director of Media  and Publicity, Lere Olayinka, and made available to Naija News , the campaign council urged Ekiti people in particular and Nigerians in general to take note of those President  Buhari will be presenting tomorrow as Vice Chairmen (North and South),Director General as well as Zonal Coordinators of his campaign.
Aisha Buhari, Wife Of Ganduje Lead Others In Campaign For Buhari In Kano State
Nigeria' s first lady, Aisha Buhari has joined the All Progressive Congress (APC)supporters at the women and youth 2019 presidential campaign rally in Kano State.
She was accompanied by Umar Ganduje, governor of Kano, and his wife, Hafsat Ganduje, yesterday.
FG Orders Withdrawal Of Military From Daily Trust Office
The federal government has ordered military men that invaded the premises of Daily Trust on Sunday to vacate the premises with immediate effect.
Recall that as earlier reported by Naija News, armed military men on Sunday, invaded the premises of the newspaper outfit in Borno and Abuja, arrested editorial staff met there and also confiscated laptops.