Nigeria Breaking News Today, Friday January 04, 2018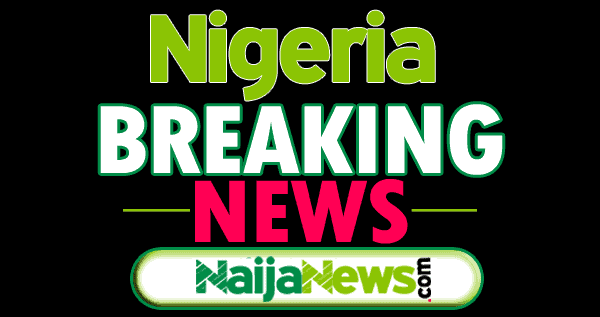 Keep in touch with all the very latest news headlines from across Nigeria today.
We will be bringing you regular updates throughout the day of all the breaking news and events from across Nigeria.
We will also update you on pictures, video, tweets and comments covering the latest happening across Nigeria.
If you have some information you can contact us via mail: [email protected]
INEC Is Not Independent – Ezekwezili Reacts To Amina Zakari's Appointment As Head Of Collation Center
Dr. Obiageli Ezekwesili, presidential candidate of the Allied Congress Party of Nigeria, ACPN, has also condemned the appointment of Mrs. Amina Zakari as head of the Independent National Electoral Commission (INEC) collation centre for the 2019 elections.
She warned that the appointment might have grave consequences.
2019 Election: INEC To Hold Crucial Meeting With ASUU, NLC
Chairman of the Independent National Electoral Commission (INEC), Prof. Mahmood Yakubu, has disclosed that the Commission will meet with the national leadership of the Academic Staff Union of Universities (ASUU) in Abuja on Friday 4th January by 4pm.
The purpose of the meeting, Prof Yakubu revealed, "is to discuss the ongoing strike by the Union but only in relation to our preparations for the General Elections."
Surrender Yourself To The Police Once And For All – Falana To Melaye
Femi Falana, SAN, yesterday, urged Senator Dino Melaye, representing Kogi West Senatorial district to submit himself for arrest without any further delay.
However, he also warned the police to conduct Malaye's arrest, investigation and prosecution in accordance with the law.
APC Must Be Voted Out On Feb, 16 – Shehu Sani
Senator Shehu Sani, representing Kaduna central, has urged Nigerians to vote out the All Progressives Congress (APC) on February 16.
The presidential and national assembly elections will hold on February 16.
Atiku Support Group Appeals With N-Delta Militants Not To End Agreement With FG
Niger Delta militant groups have been urged not to call off their ceasefire agreement with the Federal Government as reported in the media on December 31, 2018.
The appeal came from a Niger Delta-based presidential campaign support group for former Vice President, and Peoples Democratic Party, PDP, presidential candidate, Atiku Abubakar  and his running mate, Mr Peter Obi.