21 Killed, Many Trapped As Gas Explosion Tears Down Building In Russia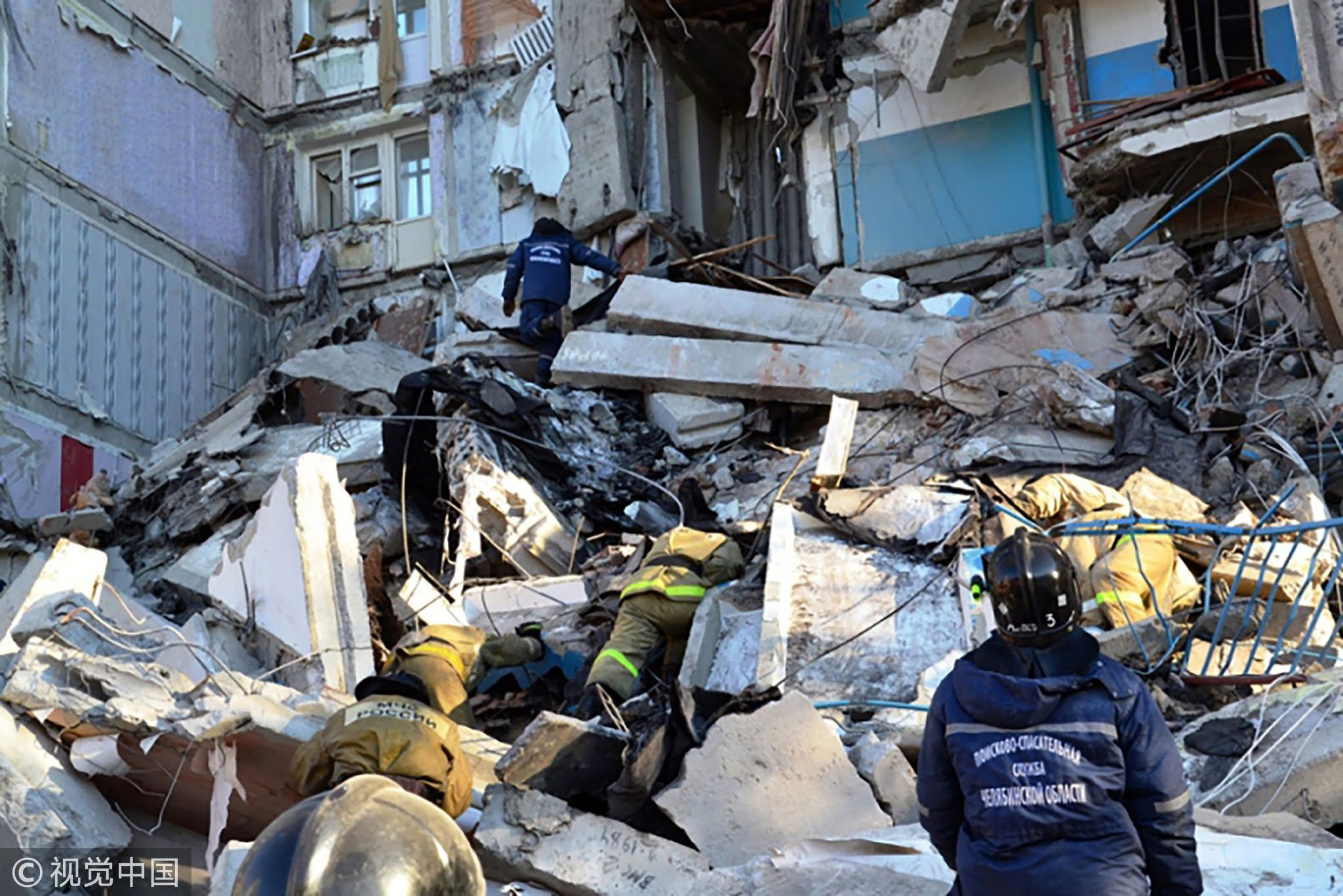 Many Feared Dead In Gas Explosion.
About 21 persons are feared dead as gas explosion tore down a residential building in the Russian city of Magnitogorsk on December 31.
Six people, including two children have been rescued, while 20 remain missing, the Russian ministry for emergency situations confirmed.
The blast ripped through the building at around 6:00 a.m. local time (0100 GMT) when many of the residents were asleep.
Some 110 residents were reportedly living in the apartment complex, and 48 apartments have been damaged, the deputy governor Oleg Klimov told the media.
Emergency officers take part in search and rescue operations after a gas explosion rocked a residential building in Magnitogorsk city, Russia, December 31, 2018. / VCG Photo
Russian President Vladimir Putin has arrived in Magnitogorsk and is expected to meet the victims of the blast and regional authorities in the industrial city.
Meanwhile Rescue and search missions are currently ongoing, CGTN reports
Source: Naija News