Nigeria Breaking News Today, Tuesday January 01, 2018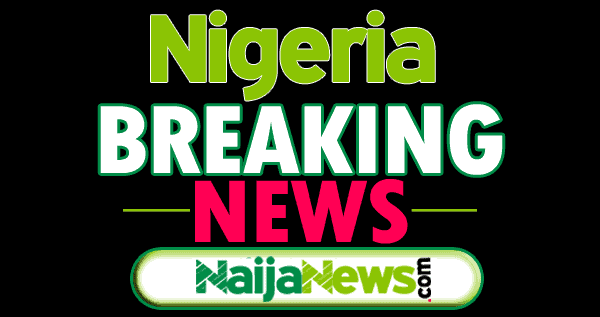 Keep in touch with all the very latest news headlines from across Nigeria today.
We will be bringing you regular updates throughout the day of all the breaking news and events from across Nigeria.
We will also update you on pictures, video, tweets and comments covering the latest happening across Nigeria.
If you have some information you can contact us via mail: [email protected]
President Buhari's New Year Message To Nigerians
President Muhammadu Buhari has extended his appreciation to Nigerians for their support since he became president in 2015, soliciting for more support.
The president assured citizens of the country of his commitment to to continue to fulfill campaign promises and ensure better living condition for Nigerians.
Minimum Wage: Government Is Forcing Us To Embark On Prolonged Strike – NLC
The Nigeria Labour Congress (NLC) yesterday reiterated its resolve to proceed on a prolonged nationwide strike over the failure of the government to implement the new minimum wage of N30,000 for Nigerian workers.
The resolve is coming upon the expiration of the deadline given by labour to the government to implement the new minimum wage.
2019 Prophecies By Dr. Daniel Olukoya Of MFM
The founder and General Overseer of Mountain of Fire and Miracles Ministries(MFM), Dr. Daniel Olukoya, has declared 2019 as the year of "supernatural ease and double honour."
The renowned Nigerian pastor also released 31 prophecies for the year 2019.
2019 Prophecies By Bishop David Oyedepo
Bishop David Oyedepo, Founder and Presiding Bishop of Living Faith Church Worldwide (Winners Chapel), has predicted that nothing will tamper with the peace of Nigeria in 2019.
The respected cleric in his new year message while speaking at the headquarters of his church in Ota, Ogun state, said Nigeria will be changing for the better.
50 Things Apostle Johnson Suleman Said In His 2019 Prophecies
President of Omega Fire Ministries Worldwide, Apostle Johnson Suleman has released his 2019 Prophecies concerning Nigeria.
The cleric released the prophecies on Monday night during the cross over service into 2019.
2019: Aisha Buhari Appointed Chairperson Of APC Women And Youths Presidential Campaign Team
Mrs Aisha Buhari, wife of President Buhari, has been appointed the Chairperson of the All Progressives Congress Women and Youths Presidential Campaign team for the 2019 election.
It was learnt that 
Mrs Dolapo Osinbajo
, wife of the Vice President, has also been appointed as the Co-chairman of the campaign team.
2019 Prophecies: Here is What Rev Fr Mbaka Has For Nigeria
Rev. Fr. Ejike Mbaka, Spiritual Director of the Adoration Catholic Prayer Ministry, Enugu Nigeria, has released new prophecies for the year 2019.
The fiery Catholic Priest Mbaka has call on Nigerians to pray fervently against 'impending unimaginable difficulty' in 2019.
2019 prophecies for Nigeria by Apostle Omotosho
Apostolic prophet, Omotosho Tope Joseph has released over 70 shocking prophecies for 2019.
The prophet has predicted that a renowned pastor, governor and politician in Nigeria will die in 2019.