I'm not afraid, I won't run away from Nigeria – Dino Melaye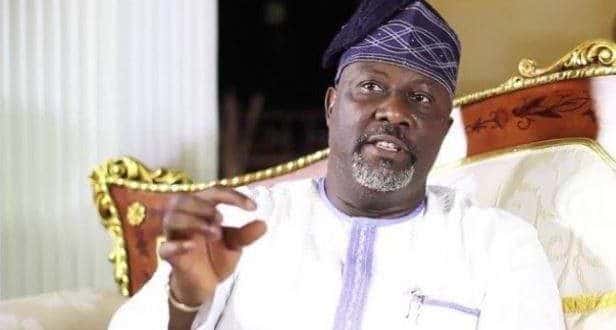 Senator Dino Melaye has said that he will not abscond from Nigeria over what he described as "frivolous lies and charges".
Operatives of the Nigerian Police Force on Friday stormed the Abuja residence of Senator Dino Melaye.
The Senator representing Kogi West Senatorial district in the the 8th National Assembly has been wanted by the Nigerian Police over a "case of attempted culpable homicide" against him.
The Senator who seem to have gone into hiding on Sunday tweeted:
"To God alone be the glory. I shall not die but live. Nigeria is my only country I cannot and will not run away bc of frivolous lies and charges. We all own this country and justice must reign. I will never be afraid if him who can only kill and injure the flesh and not the Spirit."
The senator also stated that the Nigerian Police had caught of Light and water supply from his residence since Friday:
"Nigerians can drive or walk through my street to confirm Moshood Jimoh's lies. Water and light cut off for 3days now. These guys are so dishonourable. God help Nigeria. We shall overcome."
Meanwhile Naija News had earlier reported that the spokesperson of the Nigerian Police Jimoh Moshood vowed that "The Police operatives will continue to be in wait at the residence of Senator Dino Melaye until he surrenders himself for arrest, The offence for which Senator Dino Melaye is being investigated is capital in nature and not compoundable."