Boko Haram Suffers Heavy Casualty During Confrontation With Army In Yobe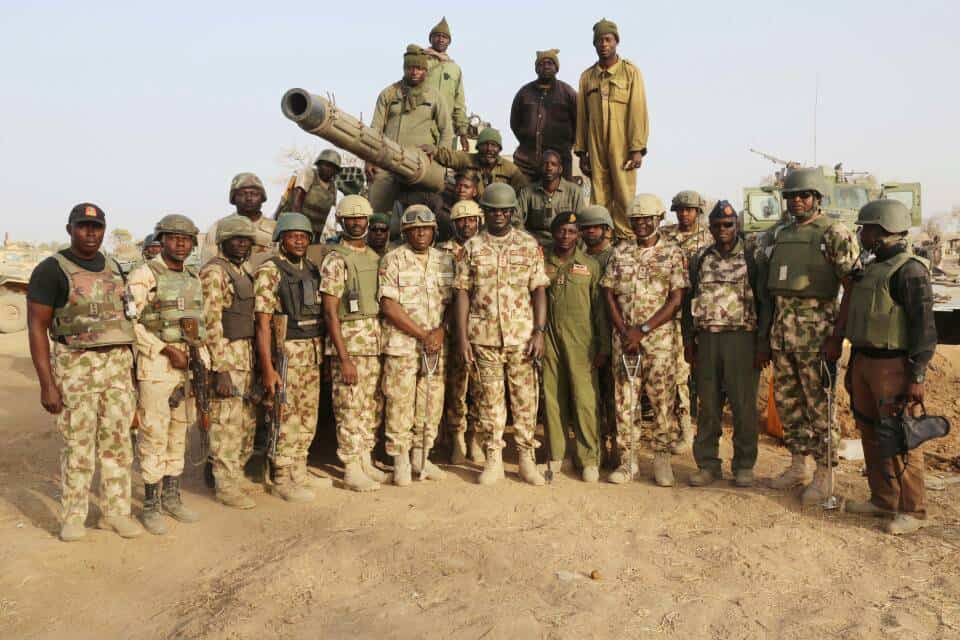 Heavy casualties have been reported on the side of Boko Haram insurgents by the Troops of 120 battalion stationed in Goniri, Gujba local government area when they attempted to infiltrate the town through the western axis of the town.
According to reports, the insurgents met their waterloo at the outskirt of the village where officers and men of the battalion confronted them in a fierce battle.
It was also gathered that there was wild jubilation in the town by residents of Goniri over the success recorded by the troops.
Although details of the confrontation between the insurgents and the army are still sketchy due to the poor telecommunication facilities in the area.
The  spokesperson of 27 Taskforce Brigade Buni Yadi, Major Alimi, when reacting to text massages sent to him by journalists, said "The situation is cool and calm, Goniri is peaceful for now".
The image maker did not give further details on the number of casualties from both sides.
Goniri, which is about 80 kilometers away from Damaturu, the Yobe state capital, was once under the occupation of the Boko Haram insurgents.