Boko Haram: Nigerian Police Sacks 121 Officers Over Abscondment Claims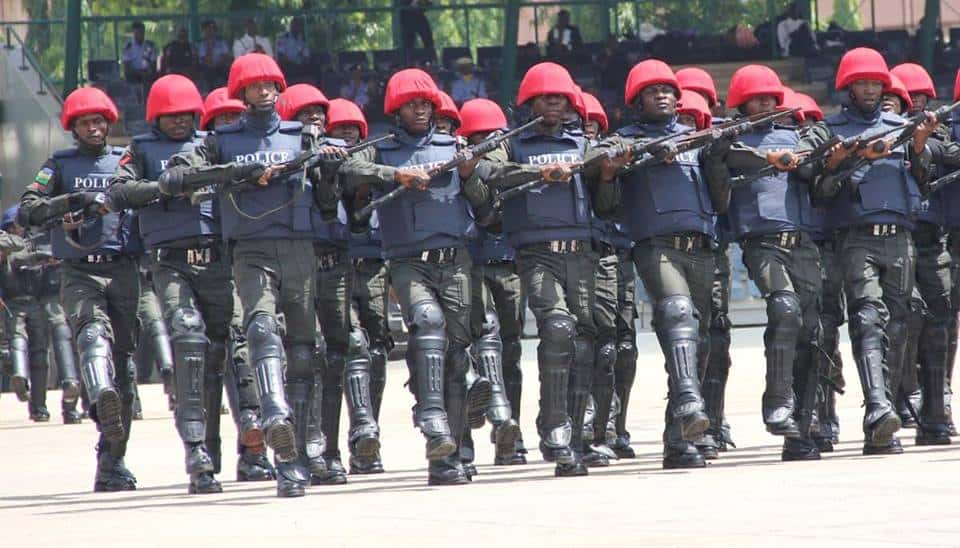 The story of  the absconded Police officers have taken a new turn as report reaching Naija News learnt that the Nigerian police have dismissed 121 of at least 167 police officers who absconded from a counter-terrorism training facility to avoid deployment against Boko Haram insurgents last week.
Boko Haram: Nigerian Police Force Warns Against Promoting Insurgency https://t.co/5I9BJ1yVvp #News #BokoHaram #FederalGovernment Via @NaijaNews

— Naija News (@NaijaNews) December 27, 2018
Naija News however recalls that the Nigerian police had several times denied the report and stating that such report aimed at frustrating the police efforts and promoting insurgency.
Meanwhile ,the 121 officers of the police rank-and-file were accused of committing mutiny and desertion, prompting Inspector-General Ibrahim Idris to order their dismissal with immediate effect.
Police Dismiss 121 Officers for Absconding from Deployment against Boko Haram….

Who want to die for this useless govt? 88%police men from southerners… Buratai wasted our soldiers, buried them like rats!

Boko-Haram has sophisticated weapons and well trained! Truth!!!

— John Grace ❤ (@JohnGra60799908) December 28, 2018
A directive  has also gone out for several police units where the dismissed officers were attached to immediately retrieve all police equipment in their possession and remove them from payrolls.
They were then declared wanted, amidst fears that they could be harmful because they did not submit the arms, ammunition and other police equipment in their possession before fleeing.according to a December 26 signal seen by PREMIUM TIMES.