Boko Haram: Nigerian Police Force Warns Against Promoting Insurgency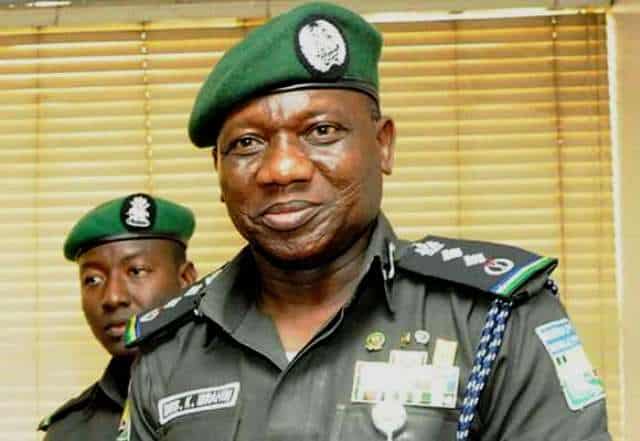 No Police Officer Absconded ,They Are All Frivolous Allegations  –Mr Jimoh Moshood Insisted
The Nigerian police force  have insisted again that none of its personnel deployed in the fight against Boko Haram insurgents ran away from the training camp as claimed.
Nigerian Police Speak On Officers Who Ran Away From Fighting Boko Haram https://t.co/UCO8f7lU8t #News #BokoHaram #Headlines Via @NaijaNews

— Naija News (@NaijaNews) December 26, 2018
Naija News learnt that Force Public Relations Officer, Mr Jimoh Moshood, condemned the reports which he said was aimed at frustrating the police efforts when he appeared on Sunrise Daily.
"We see the publication as promoting insurgency which everybody should condemn," he told Channels Television on Thursday. "These personnel serve with the Nigerian Police Force and we are the ones that deployed them, and we are telling you that they are there."
Moshood added, "That story is not correct, and we have issued a statement refuting that early yesterday because the fact still remains that the Police Mobile Force (PMF), the Police Counter-Terrorism Unit (CTU), the Police Special Forces, and other detachments of the Force, including the bomb squad have been actively involved in the fight against insurgency."
It would be recalled that on Wednesday some media reported that at least 167 police personnel absconded.The reports also stated that the officers did not submit their arms and official equipment in their possession and had been declared wanted by the police authorities.
In his reaction, Moshood admitted that the names of on the list were those of police officers but insisted that the document was fake.
"That document in its entirety is not real because police wireless messages are internal documents of the Force," he said. "The list released, or the 167 personnel are names of police officers actually, but these police officers are on ground. They didn't leave the mission area."
He questioned why personnel would want to abscond from their duty post when they were being taken care of.
167 Police trainees of 2000 absconded after they learnt they'd be deployed to tackle Boko Haram.

To be fair, that's less than 10%. Their dream assignment is extorting motorists on the roads, or join SARS and constantly molest Nigerian youths under the guise of fighting "Yahoo". https://t.co/xpIWN0xALW

— Nejeeb Bello Oyarese (@NejeebBello) December 26, 2018
The Force spokesman explained that police officers have always been deployed in crisis zones within and outside the country. He added that none of them fled from the training facility as reported, saying they were in high spirit as the government has made adequate provision for them.
Moshood stressed, "We don't have a problem of morale with our personnel. In fact, they are in high spirit and they are determined to continue to do the best for the country."
"The Federal Government has an assurance policy for every police officer that is involved in the North East, even outside the North East that is involved in active duty," he revealed.
"Any police officer who dies in the course of carrying out active police duty has a life assurance from the Federal Government and within the force itself, there is a statutory life assurance policy for all police officers."