Nigeria Breaking News Today, Wednesday December 26, 2018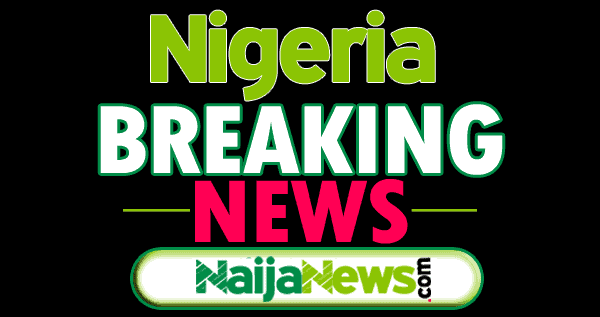 Keep in touch with all the very latest news headlines from across Nigeria today.
We will be bringing you regular updates throughout the day of all the breaking news and events from across Nigeria.
We will also update you on pictures, video, tweets and comments covering the latest happening across Nigeria.
If you have some information you can contact us via mail: [email protected]
Minimum wage: Nigerians should Blame President Buhari If We Embark On Another Strike – NLC
The Nigeria Labour Congress has once again threatened the Federal government with a proposed industrial  action  in January owing to what it perceived as the silence of President Muhammadu Buhari over the N30,000 minimum wage.
The union also knocked Buhari for his proposed establishment of a technical committee to look into the minimum wage issue, stressing that the only recognised panel was the tripartite committee that had already submitted its report on the minimum wage.
Thank You Comrade Oshiomhole For Flushing out All Unpatriotic Elements In Imo APC, Okorocha's Deputy, Madumere Says
Imo State Deputy Governor, Prince Eze Madumere, has commended the National Chairman of All Progressives Congress, APC, Comrade Adams Oshiomhole, for flushing out all the 'unpatriotic elements', whose interests are in sharp contrast with that of the party.
The commendation was part of the congratulatory message Madumere sent to Oshiomhole on Tuesday for going ahead to inaugurate the Chief Marcellinus Nlemigbo-led Caretaker Committee of Imo APC.
PDP Condemn Killings In Zamfara, Yobe States, Charges Buhari To Wake Up To His Responsibilities
The Peoples Democratic Party (PDP) condemns the unabated bloodletting and killing of innocent and vulnerable citizens in Zamfara state by marauders.
The party also laments the invasion of Kukareta in Damaturu, Yobe state, by insurgents, who sacked the area in an attack that led to the killing of a police officer attached to Governor Ibrahim Gaidam of Yobe state.
Prophesies: See Who Primate Ayodele Says Will Win The 2019 Presidential Election
The Leader and Founder of INRI Evangelical Spiritual Church, Ejigbo Lagos, Primate Elijah Ayodele, has proclaimed that the People's Democratic Party (PDP) would find it outright difficult to unseat President Muhammadu Buhari in 2019.
Naija News learnt that Primate Ayodele, who is known for unveiling prophecies at the turn of the year, told newsmen at the church premises that the PDP would find it uneasy in stopping President Muhammadu Buhari because they have refused to do the right things from the beginning of their pursuit.
#2019: Buhari Has Given Up On Winning The Election – Buba Galadinma
Alhaji Buba Galadima, Peoples Democratic Party, PDP, Campaign Organization,spokesman has said that President Muhammadu Buhari has already given up his plans to return to office in May 29, 2019.
While speaking on Channels Television's Sunrise Daily, Galadima assured that Buhari would not be sworn in on May 29, as he would be handing over to Atiku Abubakar, the Peoples Democratic Party, PDP's presidential candidate.