APC, Saraki's Supporters Clash At Ilorin Emirate Convention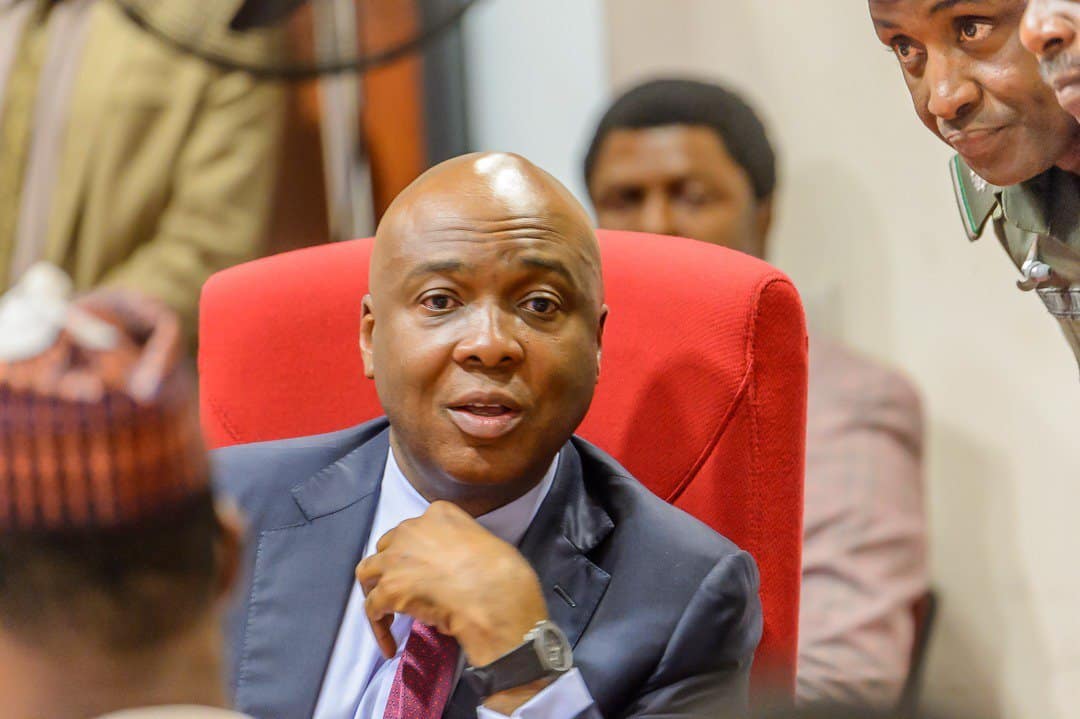 The Ilorin Emirate Descendants Progressive Union's 53rd conference, was on Tuesday disrupted, when Supporters of the All Progressives Congress and the Peoples Democratic Party clashed at the event.
Trouble started at the event which was hosted in the Emir of Ilorin Palace forecourt, when the Chairman of the Ifelodun Local Council Development Authority in Lagos State, Alhaji Fatai Ajidagba inauguration of the 2019 calendar of the union.
When it was the turn of the APC governorship candidate in the state, Alhaji Abdulrahman Abdulrazak, to launch the calendar, some groups who wore the same clothes (Aso Ebi) shouted him down to prevent him from speaking while his supporters were shouting his slogan "O to ge"(enough is enough) to counter the opposing side.
The support of Dr Bukola Saraki, who were chanting "Sai leader, Sai Bukki, Atunwa" refused give the governorship candidate the floor to talk.
The Punch understands that the APC governorship candidate was called to the podium to announce his donation against the will of some of the organisers of the event.
Effort to instill tranquility, however, failed as the Emir of Ilorin Alhaji Ibrahim Sulu-Gambari, was forced to leave the ceremony in anger when the crowd became uncontrollable.
The highly disappointed IEDPU national executive council members led by their president, Usman Abdulazeez, later went into the palace to apologise to the Emir.
Earlier at the event, Abdulazeez, had implored politicians in the state not to turn the state into a battle field  as electioneering year approaches.
The IEDPU chief, who said politics should foster peace and co-existence among the people, stated that it should not be used to promote ethnic or religious sentiments and other negative tendencies in society.
"Our take on the 2019 elections is very simple. Ilorin should not be turned into a battleground by political gladiators," he said.
Media aide to Saraki, Alhaji Abdullai Olesin, said, "Dr Bukola Saraki was not the cause of the disruption because he was not present at the convention but for people to act that way when he was not there indicated how popular he is among his people.
"What happened at the convention today had shown how much the people of the state love Saraki. It was a clear signal to the opposition that Kwara remains the stronghold of Saraki."
On the other hand, the media office of the APC governorship candidate in the state, in a statement, blamed the supporter of the PDP/Saraki for the commotion at the event.
It said, "The development at the IEDPU programme where some street urchins chanted 'Sai Bukky' to disrupt a community event is disappointing, embarrassing and antithetical to good moral and ethics for which Ilorin community is known."
According to the group, the disruption of the event just when Abdulrazak was about to give his speech exposed "the shenanigans of the urchins and their paymasters".
The statement said, "Like a cobra fighting for its life, everybody knows that they have since lost the battle of ideas and are unabashedly desperate to wrest in the mud to survive. It is too late. The people of Kwara are saying enough is enough."