Williams Uchemba Reacts To Claim Of Scamming People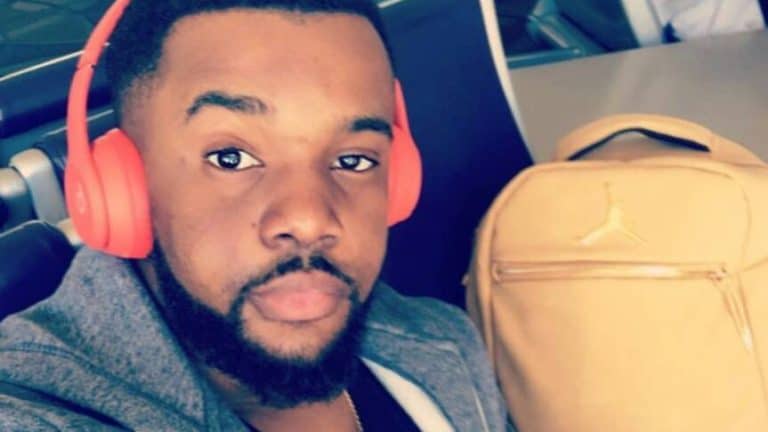 Nigerian philanthropist, Williams Uchemba, has reacted to the accusation by US based activist, Edafe Okporo, claiming that he is a fraudster.
Naija News had earlier reported that Uchemba was accused of fraud, and was denied by United Nation of having any link to the organisation.
Edafe, in his accusation had claimed that the Instagram comedian is a fraudster who scammed people under the guise of being a UN ambassador.
Edafe had released some conversation between himself and the actor on Twitter which appears to be enough evidence to nail the actor.
The face behind this Twitter account had promised to help Nigerian youths be part of a delegation meant to attend an event solely for youths in United States. For this to be made possible, a fee of $1000 (N360,000) was requested. This fee was meant to help ensure that proper arrangements were made for the youths willing to attend the programme.
Edafe called the attention of United Nations Youth Envoy to seek information on Williams Uchemba. Jayathma Wickramanayake, an aide to the secretary-general of the United Nations, António Guterres, upon seeing the information, claimed tat Uchemba is not known to the organisation.
Uchemba while reacting to the allegation took to his Instagram page to clear the air and denied making any such demand from people.
According to him, he does not even own a Twitter account, and thus, could not have done whatever crime has been levied against him. Even more, he said that issues of people impersonating him and using his name to perform atrocious acts had been recorded in the past.
Because of this, he had taken to warning his many fans and followers during the month of May not to pay heed to anyone demanding anything from them under his name.
First of all, I have said it tons of times, 'Be careful with scammers.' I have posted a lot of pictures of people using my name to defraud people. I have reported a lot of accounts. As a matter of fact, there is a guy on Twitter. I'm not on Twitter; I have never had a Twitter account. He has 15,000 followers posing to be me. His name is Williams Uchemba and a lot of people he has defrauded have called me to say, 'There is somebody using that (name)' and I don't know what to do about that."
He said: "Secondly, let me also state again that I'm the Deputy Nigerian Youth Representative, Youth Assembly at the United Nations, not 'UN ambassador in the United Nations.' These are different bodies. The people that organise the youth assembly are the Friendship Ambassadors Foundation."
His words were proven by his description of himself on his verified Instagram page. His bio section gave him off as a Nigerian Youth Rep Youth Assembly at the UN.
With regards to the youth event or conference the acclaimed impersonator had talked about, Williams Uchemba had this to say:
"If you are aware of what is happening in Nigeria, there have not been appointment dates in the US embassy. If you check now you'll be seeing April and the conference is in February. Some of the people we registered the last time couldn't get appointments.
In fact, the last one was horrible because nobody could go to the embassy. So we have a lot of delegates pending because we've sent their names for their invitation letters and they cannot go to the embassy for visas."
The philanthropist said that he had decided that only people with visas would be made delegates by him in any capacity. Hence, the whole accusation came as a shock to him.
"Now, some guy tagged me and I saw it and was shocked. I've never met him. He was never my delegate. He said, 'Williams, you're a scammer.' I said, 'Oga, why are you calling me out? I don't even know you. What have I done to you?'
He said, 'People said.' And I said, 'But you didn't even ask me.' If you had come to ask me, 'Why is this charge like this?' I would have explained to you. I'm not the US embassy; I don't give visa. When people come and say, 'Williams, after we get the invitation and you put us through, is the visa guaranteed?' and I say no.
So, you can either do it yourself or we have people. The reason people pay that amount is that we employ people to do these things. We pay them. So, it is very disheartening for this information to get out without proper investigation."
See post below: