Obiano Acquires Helicopters, Drones To Fight Criminals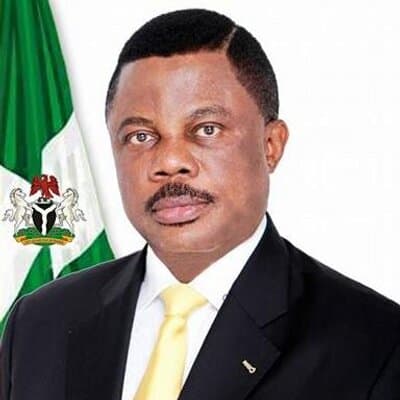 Governor Willie Obiano of Anambra State, have initiated aerial surveillance against criminals in the state to ensure hitch-free Yuletide in the area.
The Commissioner of Information and Public Enlightenment, Mr C-Don Adinuba, in a statement, admonished the people of the state not to be moved by the heavy presence of helicopters and other security operations in the state.
The statement read in part, "The Anambra State Government is increasing its air surveillance during the Christmas and New Year period.
"Helicopters to patrol all parts of the state are being deployed. The helicopters will sometimes fly at low altitudes. This is to enable the pilots and other security agents flying with them to have a bird's eye view of the security situation in every place.
"They will monitor the movement of individuals and even cattle. They will also monitor vehicular traffic. They will provide reports constantly to appropriate agencies for prompt action."
It added, "The state government, therefore, urges the people of Anambra State and individuals and groups passing through the state not to panic or be afraid. The ubiquitous presence of helicopters is for their benefit.
"The helicopters are the latest in a series of far-reaching measures which the Willie Obiano administration has adopted to make the Christmas and New Year celebrations most rewarding for our people as they travel in their millions from all parts of the world to their homeland, often accompanied by friends and well wishers."
According to him, the installation of Closed-Circuit Television cameras in the three leading cities in the state have started.
He said, "The installation will be in conjunction with the Boston Innovation Centre in Massachusetts, United States.