Nigeria Breaking News Today, Monday December 24, 2018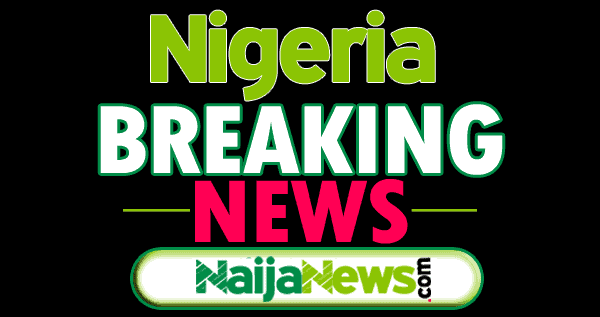 Keep in touch with all the very latest news headlines from across Nigeria today.
We will be bringing you regular updates throughout the day of all the breaking news and events from across Nigeria. We will also update you on pictures, video, tweets and comments covering the latest happening across Nigeria.
If you have some information you can contact us via mail: [email protected]
Oshiomhole Came To Imo To Insult Me – Okorocha
This, Okorocha said through his Chief Press Secretary, Sam Onwuemeodo, in a press release to newsmen in Owerri.
Oshiomhole was at Imo state last week for the campaign flag-off ceremony of Imo APC governorship candidate.
PDP Tells President Not To Impose New Taxes On Nigerians
The PDP Presidential Campaign Organization has berated alleged plans by President Buhari to impose new taxes on Nigerians who they say are 'already overburdened, impoverished and pauperized by his incompetent, insensitive, uncaring, vindictive and corrupt administration, Naija News learnt.
The party in a statement said, 'It is disheartening that instead of President Buhari to seek ways to recover the over N14 trillion looted under his cover by APC leaders and the cabal in his Presidency, Mr. President is seeking to inflict more pain on distraught Nigerians, by imposing new taxes on them in the coming year'.
Buratai Speaks On Why Army Has Not Conqured Boko Haram
According to the Chief of Army Staff, Lt Gen Yusuf Tukur Buratai, Boko Haramterrorist group is appearing to be very strong because it has instilled fear in Nigerians.
And stressed that the group had long been degraded but that the effectiveness of its psychological warfare on the psyche of Nigerians was still powerful.
Oyetola Promises To Win All APC Defactors To Back To The Party
Governor Gboyega Oyetola of Osun State has promised to complete all unfinished projects started by his predecessor, Rauf Aregbesola.
A statement by his Chief Press Secretary, Mr Adeniyi Adeshina, said that Oyetola gave the assurance in Ilesa, during the Iwude Celebration (a traditional festival celebrated annually by the Ijesa in Osun) on Saturday.
Buhari's Deception Must Stop, He Will Not Deliver Presidency To You 2023, Atiku Tells South East, South West
Following last week's statement by Secretary to the Government of the Federation, SGF, Boss Mustapha, that the South-East will get its turn in 2023 after President Muhammadu Buhari's second term in office, presidential candidate of Peoples Democratic Party, PDP, Atiku Abubakar, has warned the two geo-political zones to take their destinies in their hands by doing the right thing in the 2019 general elections.
Naija News learnt that, the widow, Seun,denied ever receiving any call from the former Vice-President.
Just In: Badeh's killers Release Abducted Friend
The Murderers of the immediate past Chief of Defence Staff, Air Chief Marshal Alex Badeh (rtd) have released his abducted friend, Naija News  can confirm.
It was learnt that Badeh's friend was released after his family paid a ransom running into millions of naira. The police had said in a statement last week that, "The former CDS suffered gunshot injury which resulted to his death, while his driver was injured and Badeh's friend abducted."
I Only Fear God, Not Buhari
Ibikunle Amosun, Ogun state governor has said he only has fear for God, not any human, including President Muhammadu Buhari.
This he said, while responding to reports that he fears the president.
Strike: ASUU may not honour further calls by FG — National President
The Academic Staff Union of Universities (ASUU) have threatened that it may not yield the call of the federal government to come to the negotiating table over the current strike by its members.
Prof. Biodun Ogunyemi, the President of the Union made this known on the sideline of a news conference on the update of the union's struggle to salvage the country's public universities from deterioration on Sunday in Lagos.