IPOB Leader, Nnamdi Kanu Attack 'Yoruba Media' Over Jubril From Sudan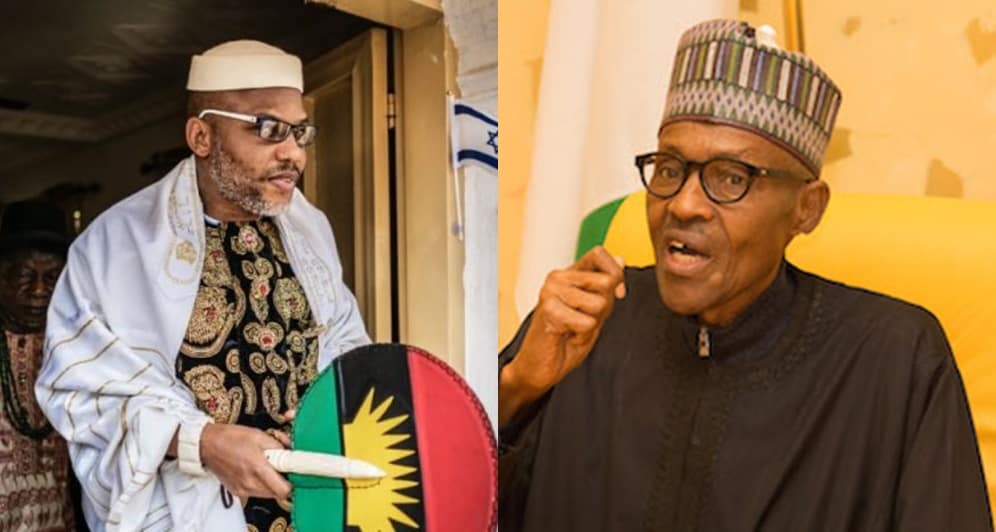 The embattled leader of the Indigenous People of Biafra, Nnamdi Kanu, has accused the the 'Yoruba Media' of being behind the suffering of the Nigerian masses.
Kanu while speaking about his claim about 'Jubril from Sudan' during a live broadcast on radio Biafra on Saturday, insisted that President Muhammadu Buhari was dead and the man in Aso Rock was an impostor. He accused the media of hiding the truth.
"Yoruba media is the problem of the masses in Nigeria, because they are deceivers and liar, they are populated by cowards who shouldn't be practicing journalism."
"We shall expose them to let the world know that hired hand, this are quacks of their trade, they collect money to publish nonsense, they collect money to defend evil."
Naija News recalls that after seemingly ignoring rumour on his 'death' and his 'look-alike', Jibrin of Sudan, President Muhammmadu Buhari in November addressed the issue describing the sponsors of the rumour are "ignorant and irreligious",
Download NAIJA NEWS app: