EPL: Everton vs Tottenham Match Review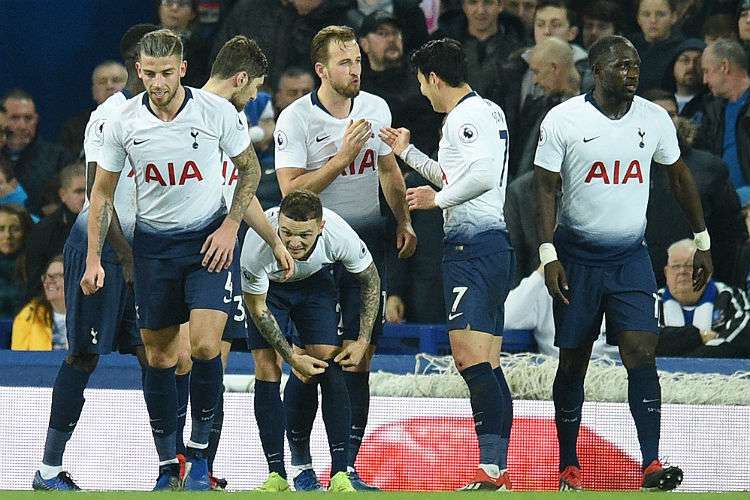 The month of December has been one of the joys of Tottenham fans. After qualifying to the last 16 of the European Champions League and eliminating rival Arsenal in the quarter-finals of the English League Cup, the London side on Sunday reached a historic result by beating Everton 6-2, with two of striker Harry Kane at Goodison Park in Liverpool for the 18th round of the English Premier League. It was exactly 90 years ago that the home team did not have as many goals in a game in their domains.
The thrashing consolidates Tottenham in the third place of the classification table with just one more round to close the first round. With 42 points, the London side opened five points clear for Chelsea, the fourth they lost to Leicester City the day before, and is now only two behind Vice-Premier Manchester City, another who lost in the round – to Crystal Palace. The tip is with Liverpool, which has 48 points.
On Everton's sides, only disappointment and many boos of the fans still in the interval, when already lost by 3 to 1, and after the final whistle. In a bad phase, the team headed by Portuguese coach Marco Silva has already added four matches without a win – two draws and two defeats – and fell to the 11th place table with 24 points.
On the pitch, things looked good for Everton in the first few minutes. At 21, striker Theo Walcott opened the scoring after receiving a Calvert-Lewin pass from the left and kicking almost in the small area line to end a 14-game fast in the English Premier League.
But the joy lasted little. In the 27th minute, defender Zouma and goalkeeper Pickford curled up as they attempted to stifle a Tottenham attack and South Korean striker Son Heung-min was left alone with the ball to kick and tie. On a bad day, the Everton and England goalkeeper gave up two more goals before the interval: a rebound from Dele Alli in the middle of the penalty area and the other in a left-over on the beam by Harry Kane , on a free kick.
In the second half, Tottenham did not slow down and went on the attack. After three minutes, the Danish Eriksen made the fourth. Everton managed to reduce with a beautiful goal from Icelandic Sigurdsson at six, but the pair Son and Kane scored another goal each and ended any hope of reaction from the owners.
The English Premier League, as always, does not stop at this year end and will have the 19th round almost complete on Wednesday, in the so-called "Boxing Day" – will be nine games. Tottenham will host Bournemouth at Wembley Stadium in London and Everton will visit Burnley.