Biafra: Abia State Will Burn If Ikpeazu Is Re-elected – Nnamdi Kanu Threatens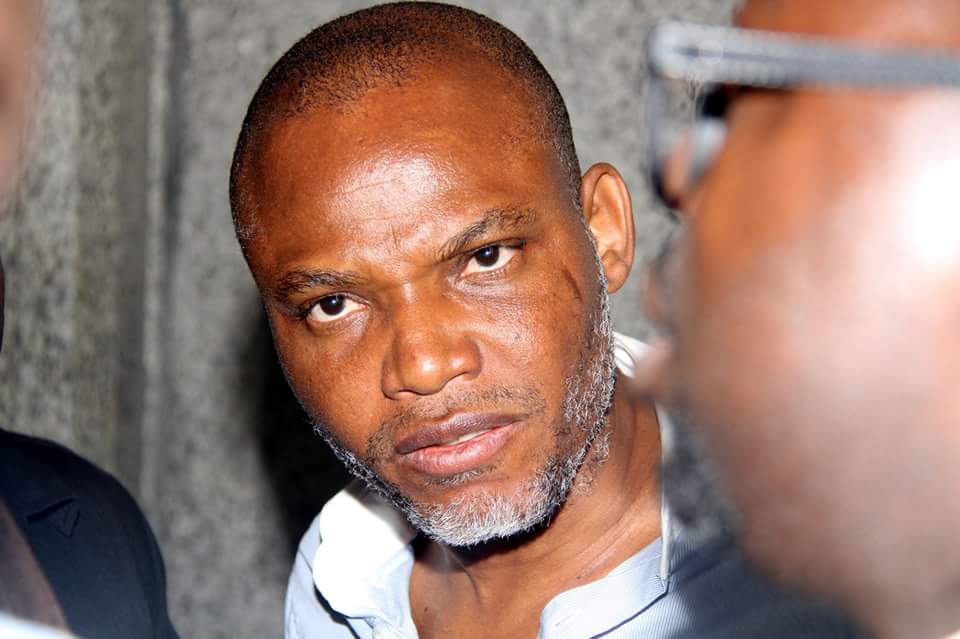 Nnamdi Kanu, leader of the proscribed Indigenous People of Biafra (IPOB), has said that Abia state will "burn" if Governor Okezie Ikpeazu is re-elected as the state governor come 2019.
Mr Ikpeazu, who was elected as Abia state governor in 2015 is seeking a second term in office under the umbrella of the Peoples Democratic Party.
Kanu during a live broadcast on radio Biafra on Saturday, spoke about the governorship election in the state, coming up in early 2019. He wondered why the residents of Abia state will vote again after the last operation python dance carried out by the Nigeria Army in the southeast region.
His words: "I don't understand people, after operation python dance I, II, III, you people still want to vote in Abia state.
"One thing I know is Okezie Ikpeazu will not go back. We will stop him.
"If Okezie Ikpeazu goes back to Abia state government house, Abia state will burn because he is a descendant of the Hausa Fulani."
Naija News recalls Kanu's whose whereabouts had been unknown since 14th September 2017, when soldiers of the Nigerian Army stormed his Afara Ukwu, Umuahia country home, resulting in a clash between his supporters and the soldier resurfaced in Israel on Friday, 19th October.