ASUU Strike: Union Threatens "We May Not Honour Further Calls By FG"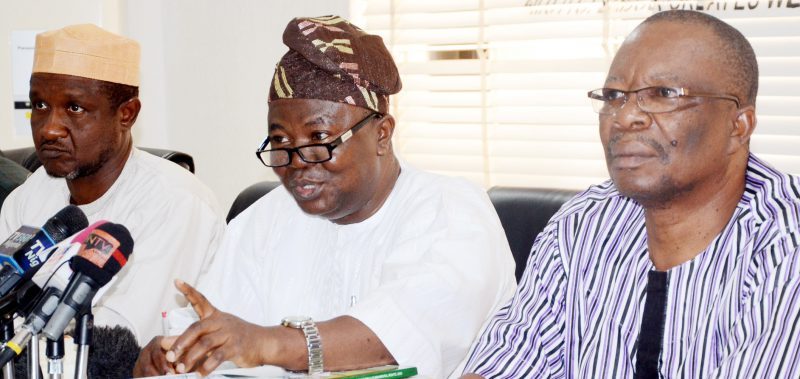 The Academic Staff Union of Universities (ASUU) has said that it might not honour future calls by Federal Government (FG) for a meeting because the association feels that the FG has shown no clear commitment from government to resolving the issues
Naija News recalls that that members of the union, had on Nov. 4, embarked on what it had described as a 'total, comprehensive and indefinite strike.
ASUU National President, Prof. Biodun Ogunyemi, while speaking on sideline of a news conference on the update of the union's struggle to salvage the country's public universities from deterioration on Sunday in Lagos said,
"Since the commencement of this strike, we have had six meetings with agents of the Federal Government, with no clear commitment from government to resolving the issues we presented.
"Government appears to have adopted 'keep them talking' strategy while deceiving the public that progress was being made and that partial agreements had been reached between union and government.
"We want to say that government has continually and falsely raised the hopes of the Nigerian public on the state of duscussion with our union and we may not be interested in holding further dialogue with them until we see signs of commitment and sincerity in addressing the issues before them.
"Our expectation from a very responsive and sincere position is that by now, all outstanding issues would gave been resolved to the satisfaction of both parties.
"Unfortunately, government is yet to show commitment and sincerity in addressing these problems," .
According to the don, on the renegotiation of Federal Government/ASUU agreeement, there are still unresolved issues about the leadership of the government team.
"We have strong reasons to believe that the continuation of Dr Wale Babalakin as the head of the renegotiation with ASUU will not yield good fruit," he said.