Fani Kayode Reveals What Buhari Plans To Do To Lawmakers That Booed Him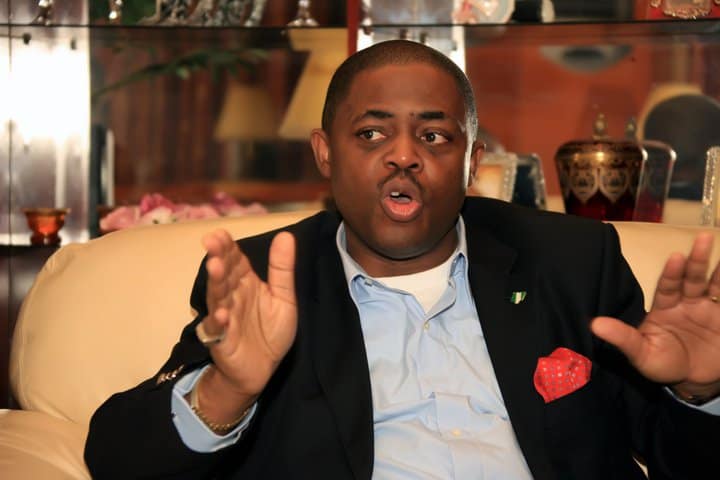 The plan of President Muhammadu Buhari against lawmakers that booed him during the budget presentation at National Assembly has been revealed by former Aviation Minister, Femi Fani Kayode.
The former Minister claimed that a source within the Presidency revealed to him that the President swore to deal with lawmakers that booed him.
Fani Kayode stated this in a series of tweets on Saturday.
In his statement he alleged that the President will show lawmakers who is in charge', also blaming the Senate president, Bukola Saraki and the Speaker of the House of Reps, Yakubu Dogara for the embarrassment.
He wrote; "A reliable source at the Presidency told me that when Buhari/Jubril got back to the Villa after being booed at the National Assembly he sat down in silence for almost one hour after which he pointed to the sky with his right finger and, in deep rage, swore that "WHEN" he comes back in 2019 he will "teach the legislators the lesson of their lives" and "show them who is in charge".
"He blamed Saraki and Dogara for the whole episode and mentioned the names of APC legislators who he claimed were involved in the wicked and evil conspiracy to disgrace me."
Recall that Naija News reported that some lawmakers booed the President as he listed some of the successes so far recorded by his administration.
The actions of the lawmaker made the President to remind the aggrieved lawmakers that, "The world is watching us and we are supposed to be above this."
While some sang solidarity songs, other shouted 'lies' after every of Mr. Buhari's claims.
Efforts by Senate President Bukola Saraki and Speaker, Yakubu Dogara to calm the lawmakers also proved abortive.