PDP Warns President Buhari Against Taking Credit For Abuja Airport Project,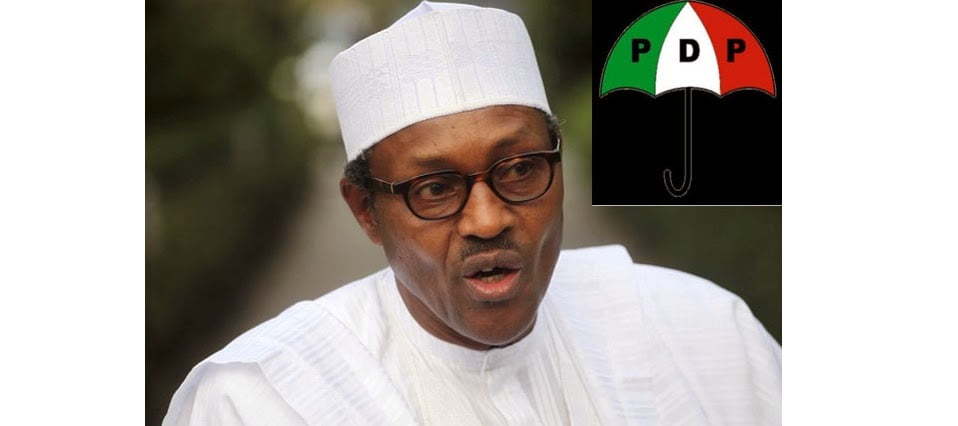 The Peoples Democratic Party (PDP) has warned President Muhammadu Buhari against taking credit for the construction of the new terminal at the Nnamdi Azikiwe International Airport, Abuja.
1. New Abuja Airport Terminal: The attempt by the failed President @MBuhari to claim credit for the construction of the new Terminal Building at the Nnamdi Azikiwe International Airport, Abuja, is unfortunate and totally unacceptable. pic.twitter.com/91gn849HAK

— Official PDP Nigeria (@OfficialPDPNig) December 20, 2018
In a statement on Thursday by PDP's National Publicity Secretary, Mr Kola Ologbondiyan, the party stated that it was public knowledge that the airport project was designed, conceptualised and fully financed by its administration.
It said, "If anything, like the Port Harcourt Airport terminal building, President Buhari, in his flops, only succeeded in delaying the completion of the project, which concept and construction were perfected by the PDP, including payments to the contractors."
"Is it not appalling that President Buhari, who, out of sheer incompetence and total disregard for the development need of our nation, cannot point to any key development project he had initiated and executed since his inauguration in 2015, despite the huge resources at his disposal, only to be going around the country, claiming credit for projects executed by the PDP?" the PDP alleged.
It claimed further that the current administration made no contribution towards the funding and execution of the airport project.The opposition party, therefore, pleaded with Nigerians to support its presidential candidate, Atiku Abubakar, in the coming general elections.
@OfficialPDPNig Prez @MBuhari According to Yoruba adage ibere kin se onise afi enitoba forito dopin meaning Baba Buhari is a great finisher.

— Onisflair (@onis2bishop) December 20, 2018
According to it, Atiku is on a mission to rescue the nation and return her to the path of good governance, development, national cohesion, and economic prosperity.
The party's reaction comes few hours after President Buhari inaugurated a new terminal at the Nnamdi Azikiwe Airport in Abuja. The newly constructed terminal was a project spearheaded by the Federal Airport Authority of Nigeria (FAAN).The international terminal sits on 56,000 square meters with a 60-metre long skywalk which connects the airport to the metro station which was commissioned earlier in the year.