Nigeria Breaking News Today, Friday December 21, 2018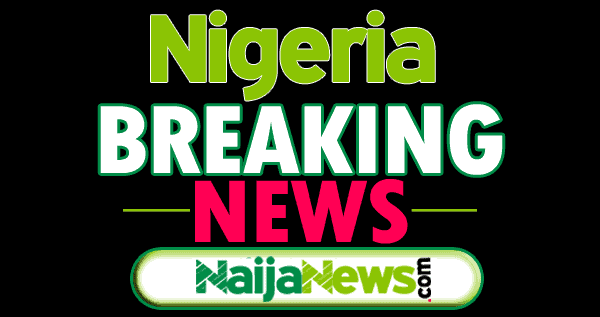 Keep in touch with all the very latest news headlines from across Nigeria today.
We will be bringing you regular updates throughout the day of all the breaking news and events from across Nigeria. We will also update you on pictures, video, tweets and comments covering the latest happening across Nigeria.
If you have some information you can contact us via mail: [email protected]
Police Apprehends Top Boko Haram Leader
The Nigerian Police have reportedly arrested a top Boko Haram leader identified as Umar Abdulmalik.
It was gathered the arrest was made by the Inspector-General of Police Intelligence Response Team on Thursday.
According to an Instagram post by a member of the operative that ensure the arrest, Umar was behind the Kuje and Nyanya bombings in Abuja in 2015.
Sack Special Presidential Investigation Chairman, Okoi Obono-Obla Now – Reps To Buhari
Members of House of representatives have asked President Muhammadu Buhari to sack the Chairman, Special Presidential Investigation Panel, SPIP, Okoi Obono-Obla for certificate forgery and corruption.
While the House urged the president to dissolve the panel headed by Obla, it also asked that the Code of Conduct Bureau, CCB, be effectively utilized to perform the function meant for it in the anti-corruption fight.
Your Statement Shows Your Desperation – Lai Mohammed Lambastes Atiku
The Federal government is not taking likely the statement credited to the Presidential candidate of the People Democratic Party, Atiku Abubakar, that "killings will continue if President Muhammadu Buhari is re-elected.'', describing the statement as an act of desperation.
Lai Mohammed, the Minister of Information and Culture, made the view of the Federal government known at a media briefing on Thursday in Abuja.
Minimum Wage: Labour Threatens To Commence Nation-Wide Strike By January 2
Organised Labour has given the Federal Government a deadline of December 31 to send a draft bill on the new national minimum wage to the National Assembly.
The union threatened that if government does not do this, a nationwide strike will commence on the second day of the new year.
Miyetti Allah Says Atiku Is Not Qualified To Be Nigeria's President
Garus Gololo, the coordinator of the Miyetti Allah Cattle Breeders Association of Nigeria in Benue State, has told the PDP presidential candidate, Atiku Abubakar that he is not fit to be Nigeria's president.
He also slammed Atiku, telling him Fulani herdsmen in the country are not killers adding that such statement was incisive and capable of causing disunity in the country.
Nnamdi Kanu Plans To Release Big Evidence To Prove The Current President Buhari Is Jubril From Sudan
Mazi Nnamdi Kanu, leader of the Indigenous People of Biafra, has promised to on Saturday, 22nd December, release "more mind blowing evidence" against President Muhammadu Buhari.
IPOB, in a statement by its spokesperson, Emma Powerful said the evidence to be released will be enough prove to convince everybody that President Buhari has been replaced with a Jubril from Sudan.
Buhari Is No Longer In Charge Of Nigeria – Uche Secondus
Prince Uche Secondus, national chairman of the Peoples Democratic Party has expressed fresh worries about the current situations in Nigeria.
He lamented that many things have collapsed under the watch of the ruling All Progressives Congress.
Deji Adeyanju Remanded In Prison Till February 2019
Deji Adeyanju has today been remanded in Kano Central Prison until February 2019 by a Chief Magistrate's Court in Kano state.
After taking his plea, the court maintained that it isn't within its jurisdiction to hear or try murder cases against the political activist.