Bandits Operation In Zamfara State Kills 40, Displaces 1,700 - Report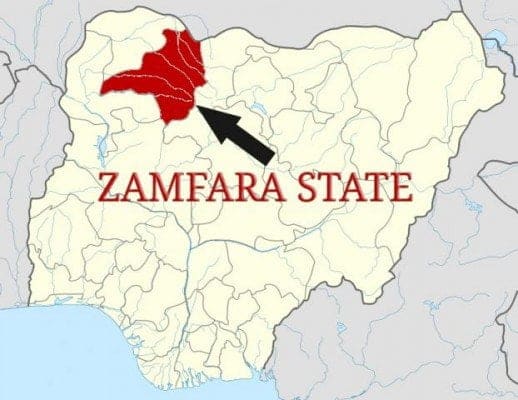 Bandits Operations Ravages 8 Communities In Eastern Tsafe Of Zamfara States
Bandit operations has left about 40 persons killed and 1,700 displaced Tsafe local government area of Zamfara state in the last two weeks, the council chairman, Alhaji Aliyu Abubakar MC, has confirmed.
Abubakar noted that the attacks more than 5 communities were sacked in recent attacks by suspected armed bandits and cattle rustlers in the local government plunging more people into the local government headquarters to take refuge.
The affected villages he mentioned, include Asaula, Kwadawa, Dogon Kawo, Mandaba, Yanza, Kulutu, Sakkya and Fegin Dakai – all in the eastern Tsafe.
According to him, the recent deadly raids on the communities especially in eastern Tsafe, followed the seizure of 480 cows belonging to one notorious cattle rustler in the local government identified as Ado Alero by the security operatives.
"Angered by the seizure of the cows he rustled from the neighbouring Kaduna state, the notorious cattle rustler organized his boys attacking communities in retaliation.
"We are calling on the security operatives especially the Air Force to step up their air attacks on the identified camps of these criminals.
"More deployment of security operatives to the state especially to my local is highly needed to curtail the menace of armed banditry and cattle rustling plaguing our communities," Aliyu added.
The local government head, further said health officials and other supporting personnel had been dispatched to the Internally Displaced Persons camp as funds were made available for their feeding and other needs.
"We have also footed the medical bills of those who were injured in the attacks and they are responding well to the treatments at various medical facilities across the state," he said.
Source: Naija News