Arrested Activist, Deji Adeyanju Moved To Kano State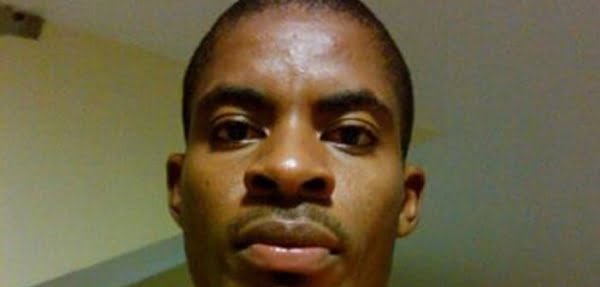 Police Moves Deji Adeyanju To Kano State To Verify His Discharge From Murder Case
The Police have moved an activist and convener, Concerned Nigerians, Deji Adeyanju from Abuja to Kano State, to verify claims that he was acquitted and discharged in a murder case by Justice Mohammed Haliru of Kano High Court in 2014.
An associate of the activist, Dare Atoye told Punch that Adeyanju, who had been in custody since last Thursday, has been taken to Kano this morning.
Naija News recalls that Adeyanju was initially arrested  for alleged cyber crime, released and subsequently re-arrested  around 3:00 p.m last week Thursday.
As earlier reported, the police are demanding to establish the conclusion of a murder trial involving Mr Adeyanju in the mid and late 2000s.
"They are holding him at the Inspector-General of Police Monitoring Unit over a murder case from his university days,"
"Even though it is true that he was arrested and charged for murder when he was a student of Bayero University Kano, we are very sure that he was discharged and acquitted in the case," Ariyo-Dare Atoye said.
Adeyanju's lawyer, Tolu Babaleye, had stated that his client was being detained in connection with a murder charge for which he and three others were acquitted over four years ago.
According to him, despite denying the allegation of homicide and providing the Certified True Copy of the judgment which acquitted and discharged him of the charge, the police had refused to let him go.
The lawyer said, "Despite the statement, the Police instead of proving the guilt of our client insisted on him proving his innocence by providing Certified True Copy of the said judgment exonerating him of culpable homicide allegation.
"Our client who is sure of his acquittal went out of his way to produce a copy of the judgment and served same on the Inspector-General of Police on Monday and a copy was also made available to the Investigating Police Officer in Louis Edet House."
He added, "On receipt of the said judgment from us, the IPO (Investigating Police Officer) made a statement that made us to be curious and to know that something is fishy when he said the Police wanted to revisit a case that had been decided by a competent court of law and which case is now caught up with the long established principle of 'utre fois acquit' which makes the case a dead issue that cannot be reawakened."
Babaleye queried the rationale for the detention of his client, noting that the force had restricted access to Adeyanju since he was clamped into the cell last week Thursday.
He said, "Looking at the charge in issue, four persons were involved namely, Alhaji Muhammad Baba, Adeyanju, Musa Daura and Kabiru Ahmad; Why did Nigeria Police arrest only Adeyanju?
"Why did Police not conduct an investigation first to find out the true position of things about this case that had already been decided in favour of our client? Why did the Nigeria Police not arrest the three other persons if it is sure of revisiting this dead issue?"
He called on Nigerians to prevail on the Police to respect the law of the land and release Adeyanju who he described as the voice of the downtrodden.
Source: Naija News