Kano State: Kwankwaso's Followers Dump PDP For APC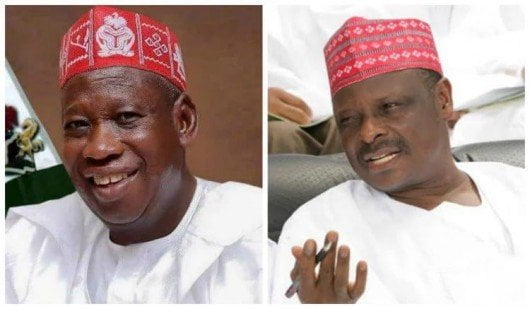 Political Intrigues Continue Ahead Of 2019
Balaraba Ibrahim Stegert, a former senior special assistant to Rabiu Kwankwaso on solid minerals, has quit the PDP on Sunday, December 16.
Balaraba until his defection, was a strong supporter of the Kwankwassiyya  movement.
Recall that Kwankwaso had on separate occasions, called for calm on the part of his supporters in following his foot steps in leaving APC for the PDP.
At the height of political intrigues in Kano state, Balaraba, a strong associate of Kwankwaso, decamped to the APC.
After being retained as SA on solid minerals by the Abdullahi Umar Ganduje administration, Balaraba had resigned and reunited with her erstwhile political godfather (Kwankwaso) in PDP, in 2017.
General Idris Bello Danbazzau (rtd), and Hajiya Balaraba Ibrahim have also joined the APC after dumping the PDP.
Meanwhile, President Muhammadu Buhari remains the most credible presidential candidate for 2019  and as such Nigerians should not to be deceived by the antics of the opposition Peoples Democratic Party (PDP) , the minister of state for labour and employment, Professor Stephen Ocieni has said.
According to Ocieni, who was speaking at the All Progressives Congress (APC)'s presidential rally at Anyigba, Kogi, Governor Yahaya Bello remains the best for Kogi state as well.
The minister urged Nigerians not to be deceived by the antics of the Peoples Democratic Party (PDP).