Family of US-detained Nigerian Man cries out, seeks FG's intervention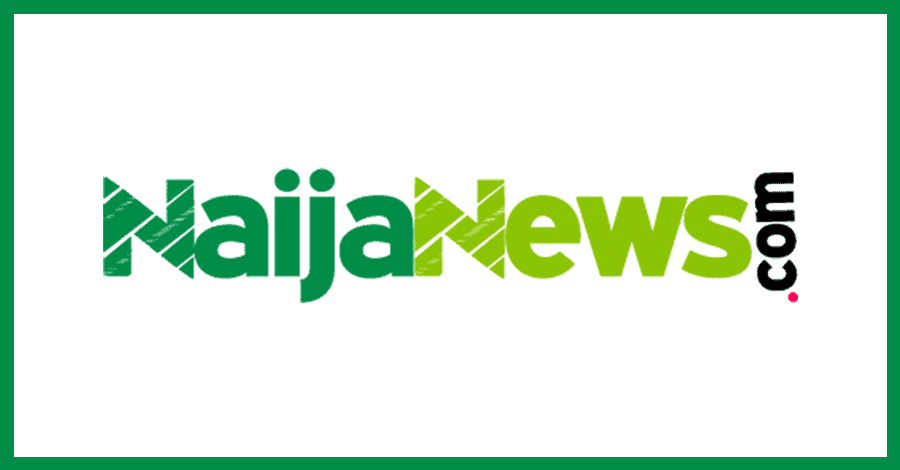 When Mr. Ayodeji Ojo, a middle-aged man, visited the United States of America (USA), in August 2016, together with his wife and two other persons, Mr. Olufolajimi Ayodeji Abegunde, a Nigerian resident in Atlanta, Georgia, out of caring friendship and affectionate compassion, warmly hosted and accommodated his friend, and his immediate family members.
But that act of brotherly love and kind generosity will soon turn out to be his greatest undoing, as Olufolajimi, few months after, was arrested and has been in detention in US, since February this year.
PRNigeria gathered that Olufolajimi, 32, had gone to make a date-change for a proposed trip to the Dominican Republic at the Hartsfield Jackson International Airport in Atlanta, on 7 February 2018, when the Airport's officials arrested him as he was about to leave.
They accused him of attempting to flee the country on account of a Federal Indictment by FBI in August 2017.
He was thereafter charged with conspiracy to commit fraud, money laundering and aggravated identity theft.
According to Anjolaoluwa Abegunde, the brother to the detained Olufolajimi, the genesis of the worrisome incident began in 2016 after Mr. Ojo and his family visited US.
"He was selflessly accommodated by my younger brother, Olufolajimi, for some days," Anjolaoluwa said, adding that: ''It happened that Mr. Ojo, during his trip, needed to withdraw some cash from his Bank of America account. However, the account had been closed by the bank authorities.
"So the only option left available for him to access the money domiciled in the account was to open a new account. My younger brother offered to help by providing his residential address as part of requirements for a new account to be opened. But sometimes around August 2017, two special agents of the Federal Bureau of Investigation (FBI) stormed his US apartment and questioned him on issues related to fraud and money laundering.''
He further stated that though the FBI, without any judicial pronouncement, indicted his brother in August 2017 after invading his home. He wasn't at any time arrested or summoned by America's security personnel.
He said his younger brother, Olufolajimi, freely moved about and carried out his personal commitments without let or hindrance, up till February 7 when he was finally arrested.
When asked if Mr. Ojo, who stayed with his brother, may actually have engaged in fraudulent activities while opening a new account using Olufolajimi's US home address, Anjolaoluwa, who is also a lawyer, described Mr. Ojo as a responsible and young man of good moral character.
''Mr. Ojo is someone who is well known to our family. We have never known him to be a dubious, criminal or fraudulent. Hence, we are very confident he didn't do anything illicit, though my brother's ordeal started after his visit to US sometimes in 2016'', he added.
In a phone chat with PRNigeria, Mrs. Oluseyi Abegunde, mother of Olufolajimi, said her son was initially detained in Atlanta while his bond application came up.
''The bond was however denied, and he was moved to Tennessee, where he has been held at the Dyton Detention Facility in Mason. Efforts made to appeal the earlier bond application dragged on from February until June 25, 2018 when it was again denied. Then, the trial was fixed for October 9, 2018. In the intervening period between June and the proposed trial date, a superseding Indictment came up with, 'Conspiracy to commit wire fraud, Money laundering conspiracy, Marriage Fraud conspiracy and Witness Tampering' as the new offences my son was accused to have committed. The new charges were due for hearing on December 10, 2018. The earlier charge of aggravated identity theft however was dropped, as it is not contained in the superseding indictment'', she added.
The utterly traumatized mother, said amidst grief, that the ugly issue has seriously traumatized her and the entire members of her family.
Mrs. Abegunde said: ''It has been emotionally terrible for me, in view of the fact that I have had to raise Olufolajimi from age 6 when he lost his father in 1992. My family has had to endure the agonizing experience of long-drawn appearances in court, coupled with the unfortunate experience with pick and drop legal representations on whom we have spent all our resources.''
She said as part of efforts to get her son quickly released from continued incarceration, she had in November written a letter to the Chief Executive Officer (CEO) of the National Diaspora Commission, Hon. Abike Dabiri-Erewa, seeking her benevolent intervention and assistance, considering the fact her son has been detained for over 9 months now.
Meanwhile, a correspondence from Mrs. Abegunde had, on November 7, been forwarded the Consular-General, Nigerian Consulate, in Atlanta, Georgia.
But PRNigeria gathered that her letter which was dated November 15, and received by an official of the National Diaspora Commission, is yet to be replied.
Attempts to get Mrs. Dabiri-Erewa to speak on the efforts been made by her Commission to resolve the issue diplomatically were unsuccessful at the time of going to press.
Several calls put to her mobile number and also a text message sent by our reporter were not responded to.