Nigeria Breaking News Today, Friday December 14, 2018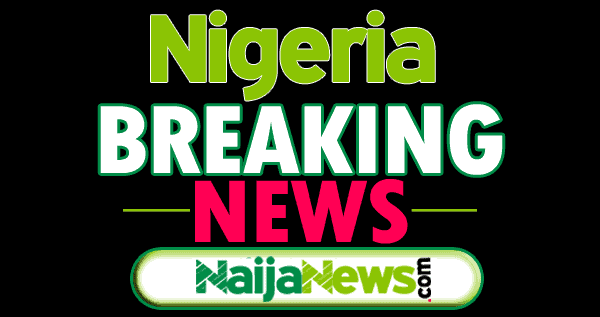 Welcome to the Naija News live breaking news update for December 14 2018.
Keep in touch with all the very latest news headlines from across Nigeria today
We will be bringing you regular updates throughout the day of all the breaking news and events from across Nigeria. We will also update you on pictures, video, tweets and comments covering the latest happening across Nigeria.
If you have some information you can contact us via mail: [email protected]
Group Challenges Buhari To Consider Appointing Next IGP From South-East
The International Society for Civil Liberties and Rule of Law, Intersociety, has challenged President Muhammadu Buhari to consider appointing the next Inspector General of Police from the South-East at the end of Ibrahim Idris's tenure.
According to Daily post, in a press statement signed by its board of trustees chairman, Emeka Umeagbalasi, stated that the current Inspector-General would be retiring on January 3, 2019.
2019: Inspector General Of Police Call For Collaboration Among Security Agencies
Ahead of the 2019 general elections, the Inspector-General of Police, Ibrahim Idris, has called for collaboration among security agencies in the country.
The IG made this statement at the Election Security Management Workshop in Abuja, on Thursday, with the theme: Pathway To a Credible Electoral Process in Nigeria.
2019: PDP Speaks On How Buhari, INEC Plan To Rig Presidential Election
President Muhammadu Buhari was on Thursday accused by the Peoples Democratic Party Presidential Campaign Organization, of plotting to rig the 2019 election "with illegal polling centers from Chad and Niger".
PDP made the allegation while condemning the alleged plot by the Independent National Electoral Commission, INEC, and the "Buhari Presidency to create illegal polling centers in Chad and Niger Republic."
EFCC Boss, Magu Drags Newspaper To Court For Libelous And Injurious Publication
The acting Chairman of the Economic and Financial Crimes Commission, Ibrahim Magu, on Thursday stated that he is happy that the Senate did not confirm him as the chairman of the Commission.
In his statement he claimed that if he had been confirmed by the Senate, maybe he would not have been abe to perform as much as he had done.
Sowore's Party, AAC Threatens To Stop 2019 Presidential Debate If Its Candidate Is Not Invited
Ahead of 2019 presidential election, the Chairman of Channels Tevevision, John Momoh, the Broadcast Organisation of Nigeria and the Nigeria Elections Debate Group, has been threatened with a law suit in a letter by the African Action Congress, if its Presidential candidate, Omoyele Sowore, is not listed among those that will participate in the Presidential debate.
Recall that Naija News had earlier reported that NEDG in collaboration with BON, had revealed that it selected five candidates on "character, conduct and other things of the candidates" for Presidential debate.
Minimum Wage: Governors To Meet President Buhari Again Today
State governors under the auspices of the Nigerian Governors' Forum (NGF) have decided to hold another meeting with President Muhammadu Buhari again over the issue of new minimum wage.
The decision was reached on Thursday after their meeting in Abuja which was presided over by the chairman of Forum and Governor of Zamafara State, Abdulaziz Yari.
House Of Rep Members Sponsor Bill To Return Nigeria To Parliamentary System Of Government
71 House of Representative members have sponsored a bill targeted at returning Nigeria to a parliamentary system of government.
The bill, seeking to amend the 1999 constitution, has already scaled through first reading during plenary on Thursday.
David Mark To Be Probed By FG Over Alleged Illegal Offshore Assets
An investigation has been started by the federal government, through its Special Presidential Investigation Panel for Recovery of Public Property into the ownership of some offshore companies allegedly linked to the former Senate President, Senator David Mark.
According to Punch, this followed a prior investigation conducted by the National Intelligence Agency in collaboration with the SPIPRPP.
PDP Disappointed That Buhari Didn't Die In London – Lai Mohammed
Minister of Information, Lai Mohammed, has noted that it was disappointing for thePeople's Democratic Party (PDP) that President Muhammadu Buhari refused to die after his illness.
Mohammed said this in Kaduna when he visited Nasir el-Rufai, governor of the state yesterday.