Rick Ross Shares First Photo Of His Baby Boy, Leonard Roberts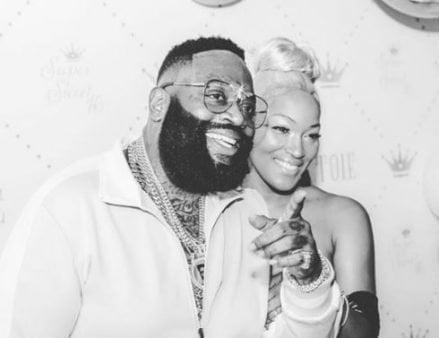 Award winning rapper, Rick Ross and Brianna Camille, few weeks back welcomed a baby boy together.
Rick, yesterday, took to his Instagram page to share the first photo of their son, Billion Leonard Roberts, who was given birth to last month.
"Say wut up to my amazing son Billion," said Ross, and he also included the child's new Instagram account.
Ross and Camille also share a daughter, Berkeley Hermès, and he also has two other children Toie Roberts and William Roberts III from a previous relationship.
See post below: