Ogun State Governorship: Amosun Will Support Me When The Time Comes – Abiodun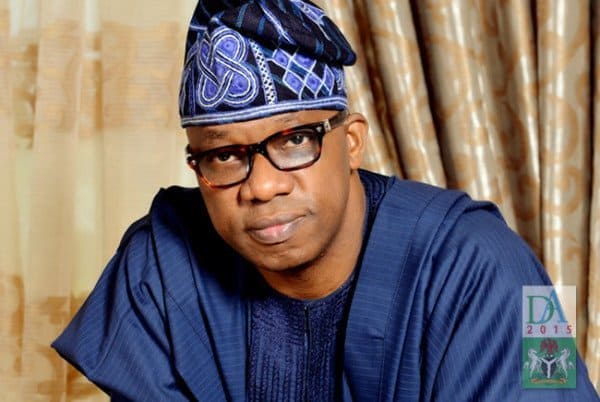 Dapo Abiodun Expresses Hope Of Resolved Crisis In APC Ogun State, Ahead Of 2019 Elections
The All Progressives Congress (APC) governorship candidate in Ogun State, Prince Dapo Abiodun, has expressed the confidence that aggrieved members of the party will resolve their differences before the 2019 elections.
He noted that Governor Ibikunle Amosun will kick-start the party's campaign when the time comes, adding that the governor would also use the event to raise his hand as the party's flag bearer for the March election.
Naija News recall that the governor, whose candidate, Akinlade fell out in the primaries, had declared that he would neither recognise nor support the candidature of the APC in the forthcoming poll.
Abiodun however expressed confidence that the party leaders will resolve all "issues" arising from the primary conducted in the state
The oil magnate and real estate player, addressed reporters while formally unveiling his running mate, Mrs. Noimot Salako-Oyedele, at his Iperu country home in Ogun State.
The APC chieftain noted that the state leadership of the party had about 77 days to resolve whatever crisis that has been bedevilling the party ahead of the election as one united political family.