Biafra: IPOB Members Protest In Jewish Clothes In Umuahia (Photos)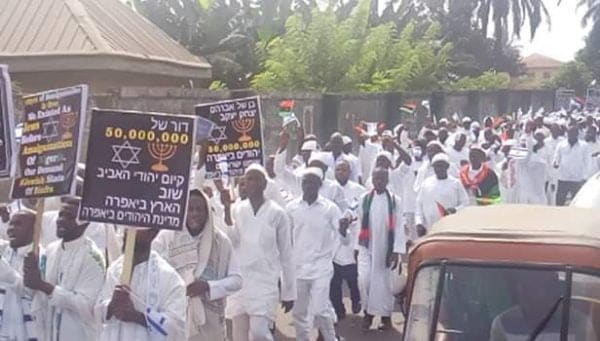 VIDEO OF BIAFRAN JEWS PROTESTING IN UMUAHIA BEFORE THE CONFRONTATION WITH SECURITY AGENCIES TODAY.. https://t.co/6VszKZLOla https://t.co/irMps2VVCJ

— epitome creation ltd (@EpitomeLtd) December 11, 2018
Naija News recalls  earlier this year the pro-independence groups marked 51 years since the declaration of an independent Republic of Biafra plunged the country into a civil war, amid renewed tensions and fresh calls for a separate state.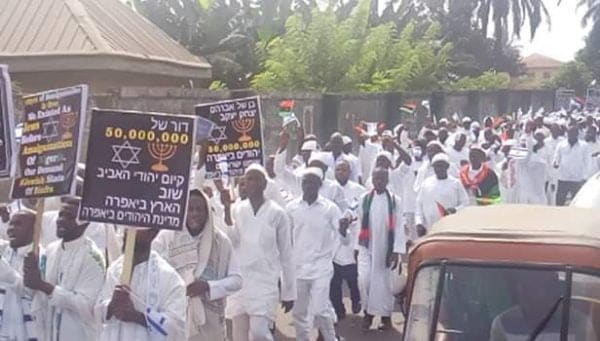 Among the IPOB are one of the largest ethnic groups in the central African nation, the Igbo people, and among them is a small minority of practicing Jews, who believe they are descended from the tribes of Israel.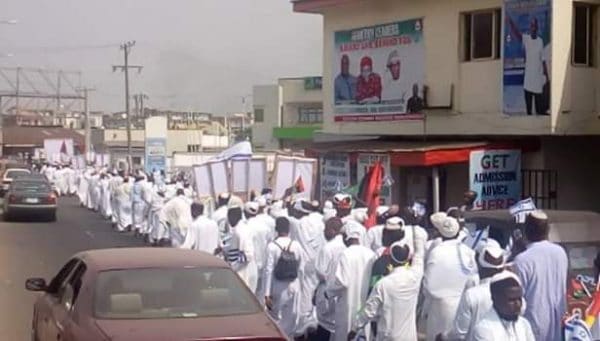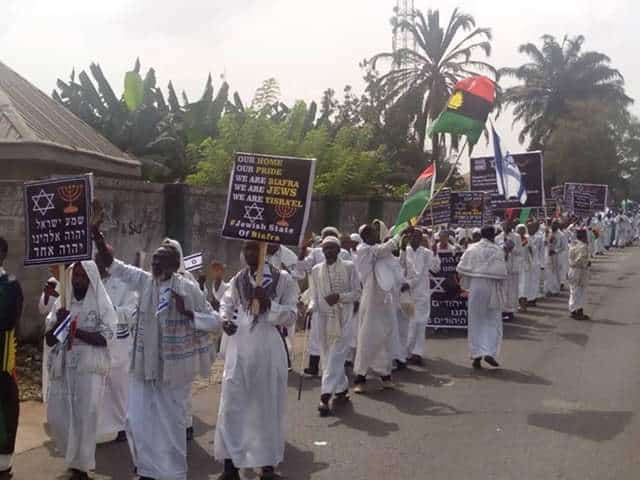 Members of IPOB, led by Nnamdi Kanu have always insisted that it is their constitutional right to demand for Biafra republic and have called on the government to conduct a referendum on the sovereign state of Biafra.
The government has however so far declined to honour their request, proscribing the group and its activities within the country.