We Will Charge Candidates With Corrupt Cases To Court Before Elections – Magu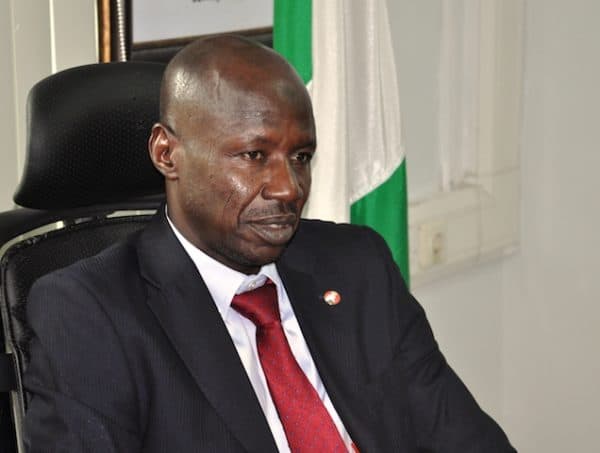 Mr. Ibrahim Magu, the Acting Chairman of the Economic and Financial Crimes Commission (EFCC) has stated that politicians while corruption cases, vying for political offices in the 2019 general election will be charged to court before election commences.
He added that such candidates will be charged to court before general elections in 2019.
The Acting chairman made this known, while fielding questions from Journalists on Sunday after an African Union Youth Congress against Corruption event with the theme: "Combating Corruption: A Sustainable Path to Africa's Transformation," held at the banquet hall of the presidential villa, Abuja.
He added that commission will keenly monitor the spending of politicians during the campaigns leading up to 2019 elections.
According to Magu, "by the grace of God all those candidates that have cases with us on corruption will be charged to court before the election.
"When asked if he could mention the names of those involved, he said: "I don't want to personalize it."
On campaign spending, he said the EFCC is monitoring what the candidates are putting into their campaigns.
"It is not only here in this country, we are also partnering other countries to monitor campaign money," Magu said.
When asked about the investigation into the allegation of bribery against the Kano State Governor, Abdullahi Ganduje, Magu said: "The case against Ganduje is in court and I would not want to comment on it. As I told you before, we are still on it."