Police Takes Enlightenment Campaign Against Drug Abuse To Schools In Katsina State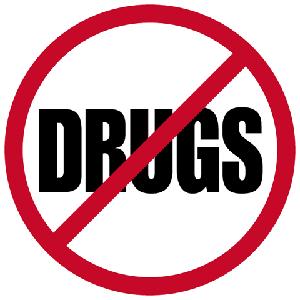 Drug Abuse: Police Enlightens Schools In Katsina State
The Police Command in Katsina State has taken its team to campaign against drug abuse in schools in the state.
Schools the command has visited include, Government College Katsina, Government Day Secondary School Kofar Sauri, Government Secondary School Yandaka and Women Teachers College, all in Katsina metropolis.
The Commissioner of Police in the state, Mohammed Wakili, who led the team to the various schools, described drug abuse as a disorder and self destructive.
He said drug abuse had been found to be the basis of many crimes adding that "an uncontrolled effect often leads to violence, crime and misbehaviour, hence a threat to the society at large".
He said, parents, as primary stakeholders should be vigilant by observing and monitoring their children and wards, especially the friends they associate with.
He also urged the government to come up with a well defined, comprehensive and realistic policy on control of drugs.
"Public education should be targeted at vulnerable segments of the society and places like schools, motor parks, NYSC camps and institutions."
He said, traditional rulers and religious leaders also have a great role to play as leaders of the society.
Wakil said the command was worried that the situation could get worse as political campaigns have started and some politicians were in the habit of buying intoxicants for the youth to commit nefarious activities.
"The laws of the country to do with drugs abuses should be reviewed to meet with international best practices. Some of our laws are obsolete and need to be reviewed."