N800bn Subsidy Claim: Oil Marketers Suspend Planned Strike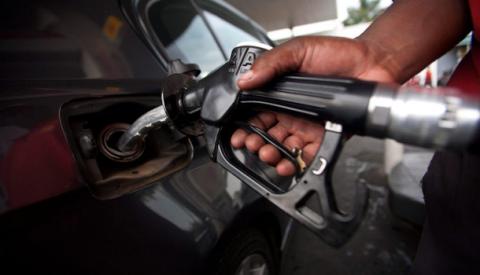 Marketers Give FG 5 Days Grace To Pay Subsidy Claims
The earlier directive by the Depot and Petroleum Products Marketers Association of Nigeria (DAPPMAN) to its members to shutdown depots across the country has been suspended.
The body earlier instructed its members to stop loading petroleum products by midnight on Sunday.
The decision to suspend its planned strike was made known to Naija News in a statement issued in the early hours of Monday by Olufemi Adewole, DAPPMAN's executive secretary.
DAPPMAN also gave the federal government 5 days to pay up and fulfill its promise.
"However, following the intervention of well-meaning Nigerians including the National Assembly as represented by the Senate Committee of Petroleum Downstream and constructive engagement of the Federal Government team by the labour unions most affected by the disengagement of our personnel, namely, PENGASSAN, NUPENG NARTO, and the PTD, DAPPMAN has resolved to recall its disengaged personnel for 5-days to give the FG's team the opportunity to conclude its process of paying marketers the full outstanding of N800 billion with the first trench being the amount already approved by the Federal Executive Council (FEC)," the statement read.
"The association has acted in good faith to avoid unnecessary hardship which could befall Nigerians during the yuletide season and we hope that government would make good its promise to see that those issues are resolved by Friday, December 14, 2018, as promised.
"To this, end, our disengaged personnel would be recalled on Monday, December 10 and considering the reactivation time or hitherto shut down system, all depots with fuel stock should be fully active same day.
"DAPPMAN depots are therefore advised to commence loading operations immediately and await further notification in respect of our long overdue payment."