Paris asks Trump not to meddle in French domestic politics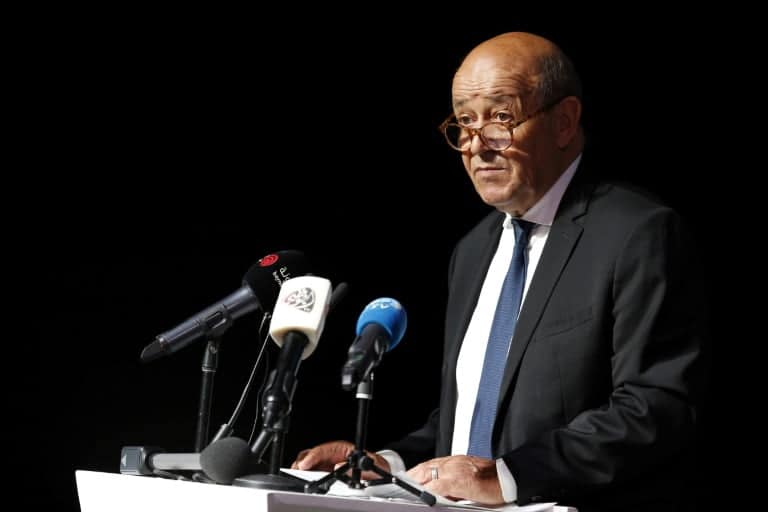 French Foreign Minister Jean-Yves Le Drian on Sunday invited US President Donald Trump, who commented on a series of tweets criticizing the popular movement of "yellow vests" in France, not to meddle in French domestic politics.
"I say to Donald Trump and the President of the Republic (Emmanuel Macron) told him so: we do not take part in the American debates, let us live our life of nation", he declared in the The Grand Jury RTL / Le Figaro / LCI.
"We do not consider ourselves to be concerned about American domestic politics and we want it to be reciprocal," he added.
Donald Trump spoke Saturday of a "very sad day" in Paris after a new demonstration of yellow vests – modest French mobilized against the policy of Emmanuel Macron – enamelled violence, and called for an end to the agreement on the climate signed in Paris at the end of 2015.
"Demonstrations and riots everywhere in France", he tweeted. The protesters "chant We want Trump I love France," he also wrote.
The head of French diplomacy has disputed that such statements in favor of Donald Trump were held during the demonstrations of yellow vests that have followed for three weeks.
"The yellow vests did not manifest in English to my knowledge and to be honest, pictures that were released in the United States and where we heard" We want Trump "were images taken in London during a trip from President Trump several months ago, "he said.
The tenant of the White House had already ironized Tuesday on the concessions made by Emmanuel Macron to the "yellow vests" by suspending a tax on fuel, believing that the Paris agreement was doomed to failure.
The friendly relationship between the two leaders has deteriorated markedly in recent weeks, with the American president even mocking last month, on his return from commemoration of the centenary of the Armistice of the First World War in Paris, the low popularity of his French counterpart.
The French foreign minister has also scratched the strong man of the Italian government, Interior Minister Matteo Salvini, who regularly criticizes Emmanuel Macron.
"I hear the rantings of Mr. Salvini (..) I leave him his words and statements peremptory," said Jean-Yves Le Drian.
"It is (also) currently facing difficulties, demonstrations of tens of thousands of people on the project (railway) Lyon-Turin .. To each his difficulties, respect each," he added.
Tens of thousands of people protested Saturday in Turin against the proposed rail link with Lyon, which they say represents a "waste of public money."
Read More News. Download Naija News App. Send us enquiries and press releases.