US Set To Deliver A-29 Super Tucson Aircraft To Nigeria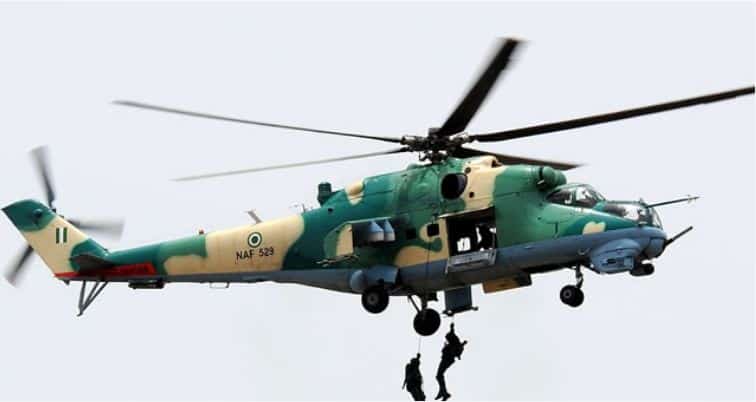 NAF Speaks On US Delivery Of Aircraft.
The Nigerian Air Force (NAF) today said the United States Department of Defence (US DOD) is set to do everything possible towards delivering the 12 units of A-29 Super Tucano aircraft, which were recently paid for by the Federal Government of Nigeria (FGN).
Air Force spokesman Air Commodore Ibikunle Daramola, in a statement, said this assurance was given on 3 December 2018 by the Director of the United States Air Force Security Assistance and Cooperation (AFSAC) Directorate, Brigadier General Sean Farrell during a meeting between representatives of the US DOD and the NAF, held at the Headquarters NAF in Abuja.
He said General Farrell, who is one of the senior officers from US DOD overseeing the ongoing process of the procurement of the A-29 Supper Tucano aircraft, mentioned that he and members of his team were in Nigeria to discuss the delivery schedule of the aircraft as well as the construction effort at NAF Base where the aircraft would be stationed.
Daramola said he expressed the readiness of his team to complete the execution of the contract in record time while noting that the visit to the Base would provide the team with firsthand knowledge of the construction site as well as help avoid delays in schedule and risks in the future.
He added that the AFSAC is committed to assisting the NAF to deliver air power capability expeditiously in order to add value to what the Service is already doing in the Counter Insurgency (COIN) operations in the the Northeastern part of Nigeria.
Daramola said the Chief of the Air Staff (CAS), Air Marshal Sadique Abubakar, in his remarks applauded the US Government for the support it has rendered to the NAF over the years, which, he noted, had been instrumental in ensuring success in the COIN operations in the Northeast, despite recent setbacks.
He added that it had also enabled the NAF to project air power within the West African Sub-Region, such as the deployment of NAF aircraft to the Gambia in 2017 which facilitated the peaceful transition of power in that country thereby ensuring the sustenance of democracy.
Source: Naija News