Iran accuses the United States of "economic terrorism"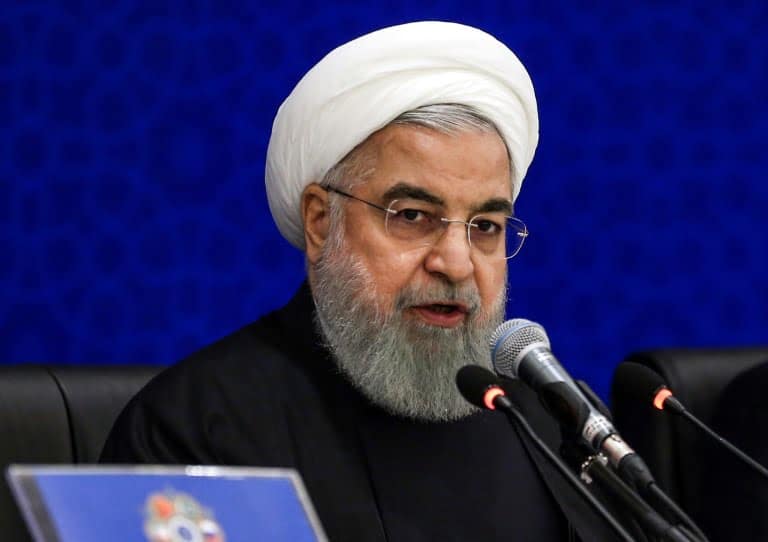 Iranian President Hassan Rohani on Saturday accused the United States of "economic terrorism" and called on several countries meeting in Tehran to stand together against US pressure or sanctions.
Speaking to the heads of the parliaments of Afghanistan, China, Pakistan, Russia and Turkey at a regional meeting in Tehran, he also felt that all of these countries would suffer the consequences of US economic pressures on Iran. 'Iran.
"Unjust and illegal US sanctions against (…) Iran are a clear example of terrorism," said Rohani, whose speech was broadcast on state television.
Donald Trump's United States has made Iran their main pet peeve and cautions against Iran's growing "threat" to the Middle East.
His administration unilaterally left in May the Iran nuclear deal, signed in 2015 between Tehran and the major powers, including the previous administration of Barack Obama. She subsequently reinstated US sanctions on Iran.
– "All punished" –
"Economic terrorism aims to create panic in the economy of a country and scare other states" to prevent them from investing in the country targeted by the sanctions, added Rohani at this conference on the fight against "terrorism", the second edition after a first held in Islamabad in 2017.
"We are facing a global assault that not only threatens our independence and identity but also seeks to break our longstanding relationship" with other countries, he said.
Most of the countries represented at the Tehran conference have been affected by US economic sanctions or pressures.
A truce in the trade war between Washington and Beijing was again troubled this week after the arrest of Chinese telecoms giant Huawei's chief financial officer, arrested in Vancouver at Washington's request and suspected of fraud.
The Trump administration has also imposed sanctions on Russia that began after the annexation of Crimea, while Turkey was sanctioned this year for arresting an American priest, who was later released.
The US president has also canceled hundreds of millions of dollars of aid to Pakistan, accused of laxism in its fight against armed groups.
"When they put pressure on China's trade, we are all affected … In punishing Turkey, we are all punished, and every time they threaten Russia, we too consider our security is in danger," Rohani said.
– "Insolence" –
"When they impose sanctions on Iran, they deprive us all of the benefits of international trade, energy security and sustainable development, and in fact, they impose sanctions on everyone."
"We are here to say that we do not intend to tolerate such insolence," said the president.
Rohani also warned the European Union, which is trying to preserve the nuclear deal after the US withdrawal, that it had a lot to lose if its efforts to deflect sanctions did not succeed.
If these efforts fail, "Europeans need to be aware that they will undermine our ability to fight drugs and terrorism," he said, referring in particular to Iran's efforts to combat various types of terrorism. traffic, for example from Afghanistan.
Last week, Iran said it could not wait "indefinitely" for the EU to put in place its mechanism to help Tehran sell its oil despite US sanctions. The EU is working on the establishment of a mechanism to facilitate financial transactions and sales of Iranian oil.