Oladipo Speaks On Why Atiku Will Defeat Buhari In South-West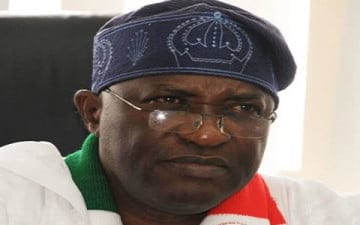 Ahead of the 2019 Presidential election, the former National Secretary of the Peoples Democratic Party, Prof. Wale Oladipo, stated that the presidential candidate of the party, Atiku Abubakar, will defeat President Muhammadu Buhari in the Southwest.
Oladipo, who happens to be a member of the party's Presidential Campaign Council, stated this in a statement on Friday.
He declared that Atiku will win because he was "a trusted presidential material and a reliable politician".
Prof. Oladipo added that Atiku's experience in the private sector would ensure an all-inclusive and liberal government.
The PDP chieftain, however, urged leaders and members of the National Working Committee (NWC) to ensure total reconciliation of aggrieved party members in the zone.
"I commend the good work of members of the NWC of our party in their efforts to making the party regain its lost glory.
"I will also want the Board of Trustees (BoT) and other prominent leaders of the party to ensure a total reconciliation in the zone and others in general in order for it to make a successful outing in 2019.
"This has become necessary so that we can go into the 2019 election battle as a united front. Once this is done, victory is assured. We need total reconciliation and it should be now,"
Source: Naija News