Kidnapping: Pregnant Doctor Regains Freedom In Ondo State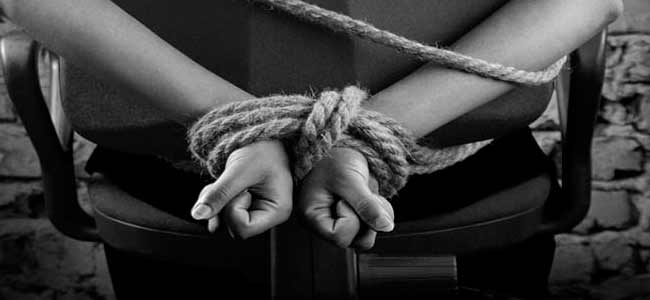 One of the three health workers of the Federal Medical Centre, Owo, Ondo State abducted days ago by armed men has been released
Kidnapping is a very lucrative business in Nigeria now.Whether we like or not, kidnapping has come to stay in our land. Any business that is less risky and very lucrative, Nigerians will go for it. We have to declare an emergency on Kidnapping.

— Babajide Otitoju (@BabajideOtitoju) June 4, 2018
Naija News understands that the spokesperson of Ondo State Police Command, SP Femi Joseph, confirmed the release earlier today.
The victim, Jumoke Ayeku, a medical doctor, was said to have been set free as a result of her being heavily pregnant.
A staff of the hospital who also confirmed Ayeku's release to Channels Television noted that an undisclosed amount of money was paid as ransom to secure her release.
The two other abducted workers have, however, remained in captivity and Joseph says the police is working tirelessly to secure their release.
The health workers were kidnapped on Wednesday, while on their way from Akure, the state capital, to Owo.
To say we now have a kidnapping cartel embedded in every in every strata of government wouldn't be reaching too far. Insecurity is now big business for the terrorists and thier collaborators. Anger isn't enough for the betrayal of the weak in Nigeria. So disgusting and barbaric https://t.co/2gAveZ6MBr

— Káyọ̀dé Ògúndámisí 🇳🇬 (@ogundamisi) March 21, 2018
A colleague of the victims in a phone interview with Channels Television said the abductors had demanded a sum of N50 million as ransom.