2019: Okey Ogbodo Call On APC To Reorganize His Team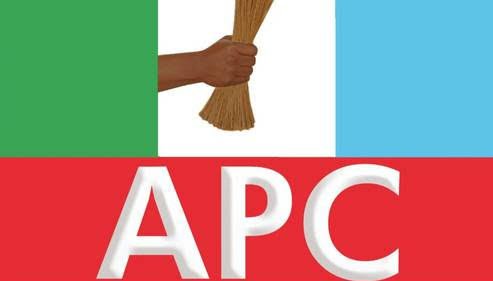 Deacon Okey Ogbodo, who happens to be the factional chairman of the All Progressives Congress in Enugu State, has called on the national working committee to reorganize his team.
He had a conversation with newsmen shortly after a session with Kano State Governor Abdullahi Ganduje-led national committee on peace and reconciliation.
Ogbodo, while speaking on things affecting the chapter, said he is not against any effort to unite the broken party structure bu that such attempt must be borne out of desire to achieve genuine truce.
He said: "I have had no convincing perception that the national committee with which we just met has come to do a dispassionate and equitable intervention to achieve peace for our party in Enugu State, otherwise, why did we not get a formal, early notice for this visit?
"Why was our leader, the Honourable Minister of Foreign Affairs, Geoffrey Onyeama, who is the official leader of APC in Enugu State, not put a notice? The early signals are neither good nor encouraging, but we leave it at that at this stage."
Ogbodo, while speaking on what was discussed during the meeting said, "It was not meant to be a trial by a jury, so we handed then our position document, in black and white. The whole essence of this apparent condescension was to give peace a chance so nobody blames us for not trying.
"Having to attend a pre-arranged meeting without an early enough or even formal notification, to us, amounts to bending over backwards, but we did it for the general good of the party, and we expect nothing short of mutual reciprocity. This was supposed to be a meeting meant for us; a forum where we were meant to appear and plead our case only to be informed in the very last minute, but we leave that aspect for another day."
While asked on the condition he gave the panel for peace, he said, "Like I said earlier, we submitted a position paper in which we stated what in our conviction, would amount to a fair resolution of the dispute; Chief of which is the unequivocal, unconditional recognition of the outcome of the State Congress of APC in Enugu which held on May 19, 2018.
"It was at that party congress that my team was elected as the bona fide State Executive of the party in this state. We have also urged the National Working Committee of the party to respect, and give full effect to the subsisting order of the Federal High Court, restraining it from according any form of recognition to Ben Nwoye as the Chairman of the party in Enugu State.
"And finally, we stated that the result of the Primary Elections of the party which we conducted in all the 260 electoral wards of the State as directed by the party be the only way to produce and submit names of flag bearers of our party for the forthcoming 2019 general elections.
"Barrister Tagbo Ogara is the gubernatorial candidate of the party in this state, having won the nomination fair and square. Any attempt to impose Mr. Ayogu Eze on the party will spell doom for the APC because he is not capable of delivering the governorships which we desire so badly for our people to have a taste of real good governance. There can be no reconciliation without justice."
Source: Naija News