Two new military bases attacked by Boko Haram in Nigeria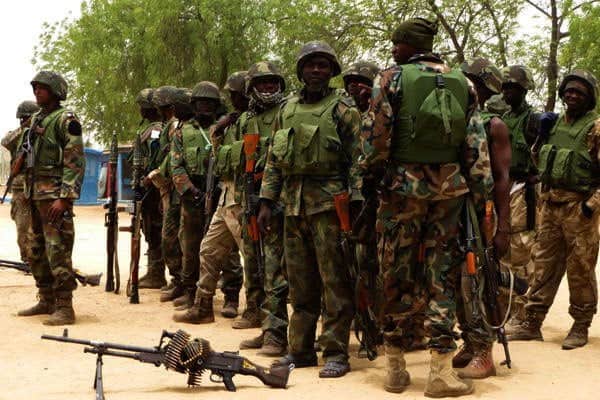 Jihadist group Boko Haram has attacked two new military bases in northeastern Nigeria, killing one and wounding several others, security sources told Nigeria News on Wednesday.
On Tuesday evening, fighters of the Islamic State group in West Africa ( ISWAP ), a branch of Boko Haram affiliated with the Islamic State (IS), attacked a base in Gudumbali, near Lake Chad, injuring two soldiers.
"The fighting was intense," said a military officer on condition of anonymity, adding that the soldiers had managed to repel the attackers who had arrived in trucks equipped with anti-aircraft weapons.
Another officer contacted by Nigeria News confirmed the report, saying that the troops on site remained "in red alert in case the terrorists launch another attack".
Naija News understands that Boko Haram had already attacked the Gudumbali base in September, temporarily taking control of the locality before being chased by army reinforcements.
More than 22 attacks against military bases since July
In another attack on Monday, ISWAP men attacked the Malam Fatori military base in the same area, the sources said.
One soldier was killed and several others wounded, but the insurgents retreated after the arrival of air reinforcements.
The base of Malam Fatori had already hosted last week many soldiers who fled after the attack on a nearby base in the village of Arege, on the shores of Lake Chad.
"The soldiers (based) in Arege were short of ammunition after successfully repelling the November 29 attack," said one of the officers.
"They had not been restocked and decided to leave the base to join Malam Fatori last Saturday (…)," he said.
In recent months, the jihadist group has increased attacks against military targets in the north-east, inflicting heavy casualties on the army.
Since July, Nigeria News has recorded at least 22 attacks against military bases, most of which have been claimed by ISWAP .
Candidate for his own succession next February, President Muhammadu Buhari faces a highly criticized security assessment.
The situation is such in the region that the countries of Lake Chad asked, at a meeting of their leaders last week in N'Djamena, support from the international community in their "fight against terrorism".
Download NAIJA NEWS app: