Shiloh 2018: I Am 'Dangerously Rich' – Bishop Oyedepo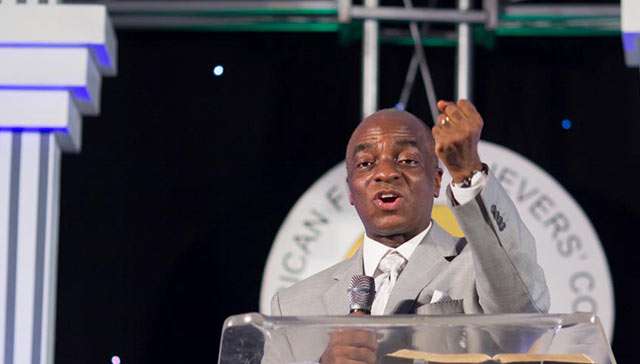 David Oyedepo, founder of Living Faith Church Worldwide, says he is "dangerously wealthy" and the government did not make him rich.
This, the preacher said during the opening session of Shiloh 2018, the annual gathering of his church at Otta, Ogun state.
Oyedepo said God has blessed him for his clear conscience.
"I don't share any booty from any government. I have a clear conscience; I am dangerously wealthy. I am rich, whatever I want, comes. That's what they call wealth," Oyedepo said.
"Authority shall be domiciled in the church in the last days and if anybody is angry, it does not matter. Let all political gladiators hear this, if the church says no, you are going nowhere," he said.
"The time comes when the church says, you die and you die; run mad and you will run mad. It is not something that we organise; it is by the hand of God. You can be upset, it won't change anything."
The cleric made news headline days ago when he said Nigeria might be up for sale while commenting on the rumors that President Muhammadu Buhari is dead and has been replaced by a body double from Sudan identified as Jubril.