JAMB To Begin Sales Of UTME Form January, 2019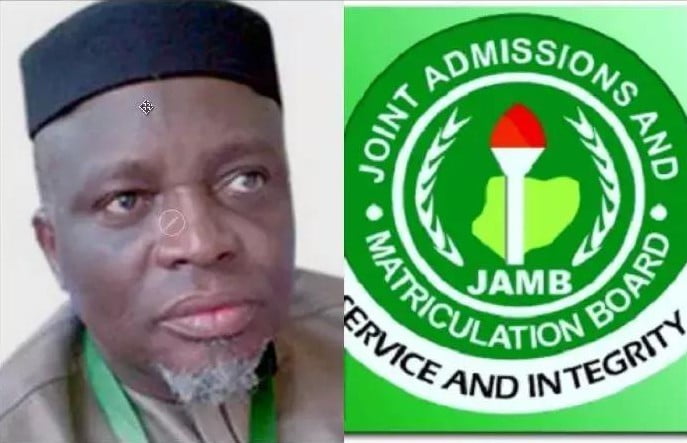 JAMB Reveals How Much It Plans To Sell UTME Forms Next Year
The Joint Admissions and Matriculation Board is set to begin sales of its forms and registration for the Unified Tertiary Matriculation Examination (UTME) by January 2019.
JAMB Governing Board Chairman Dr. Emmanuel Ndukwe disclosed this at an event to celebrate some workers of the board, who retired in Abuja.
Naija News recalls President Muhammadu Buhari recently approved a downward review of registration fees for UTME from N5,000 to N,3500.
He said the board picked next year for registration of UTME candidates because it wanted the reduction in the cost of selling its forms approved by the Federal Government to take effect.
Ndukwe explained that the reduction followed recommendations made by management and board of JAMB to the Federal Government because it was becoming difficult for some parents to raise the N5,000 being charged by the board.
Ndukwe, who hailed the government for approving the reduction, said it would affect the amount that JAMB would return to the Federal Government next year.
He said: "You are aware that the Federal Government has reduced the cost of JAMB forms from N5,000 to N3,500. But it is going to take effect from next year. Therefore, if we now starts selling the forms today, we will still sell at the cost of N5,000 because the approval does not cover for now. That is why we have shifted the sale of JAMB form to any day from first of January.
"It is a very good move from the Federal Government based on our recommendation. Even though we are returning money to the coffers of the Federal G0overnment, our primary objective is not just to make money because that money is coming from somewhere and it is difficult for some people to raise that money and pay for JAMB form even though JAMB form is among the cheapest in the whole world."
It was also learnt that the board had so far offered admission to 470,000 students.
"As we were in the board meeting, admission were still going on. On the screen, we are seeing it. It is changing by the minute," he said.
Ndukwe said the board will fully implement the Central Admission Processing System (CAPS).
"We are looking forward to the full implementation of CAPS. That is the best thing that will happen to education in Nigeria. If any child is qualified, central admission processing system will guarantee that that person is admitted. People should be patient and pray as we are implementing CAPS."