Buhari Fixes `Special' FEC Meeting Friday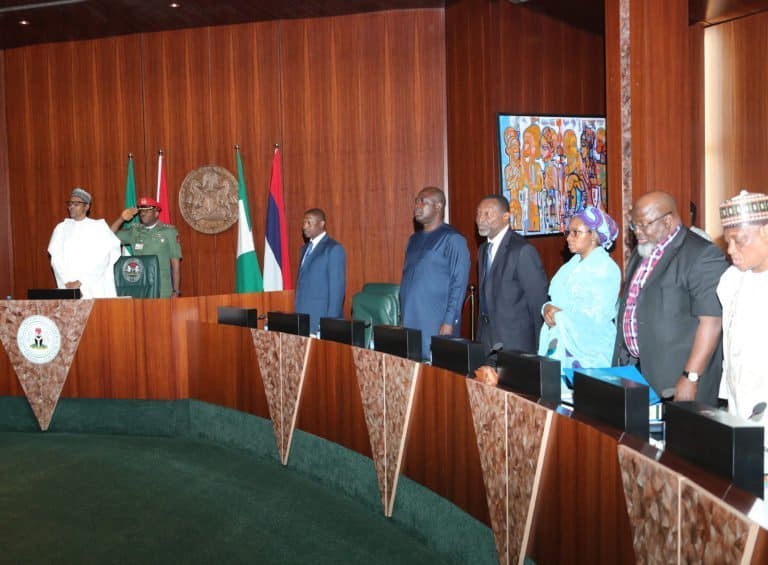 President Muhammadu Buhari, will be presiding over a `Special' Federal Executive Council meeting on Friday to disclose solely on 2019 draft budget proposal.
The Special Adviser to the President on Media and Publicity, Femi Adesina, made this known when he briefed State House correspondents at the end of the Council's meeting.
Naija News understands that Vice-President Yemi Osinbajo presided over the FEC meeting at the Presidential Villa, Abuja, on Wednesday.
Adesina stated that the Friday's Special FEC meeting would endorse and approve the 2019 draft budget for onward submission to the National Assembly for its approval.
"Growth is expected to increase from 0.8 per cent in 2017 to 2.1 per cent this year and 3.01 per cent in 2019 with the continued implementation of the ERGP in 2019 and improved outlook for oil prices," he said.
On revenue, Udoma said based on the oil price and oil production assumptions, government expects to generate about N3.6 trillion from oil, up by about N500 billion from last year's figure.
About N6.9 trillion revenue is projected to be available to the budget in 2019.
With other projections showing government expects to collect less revenue from some independent sources, he said only about N624 billion is expected to be realised, against about N847 billion in the 2018 budget, among others.
Source: Naija News